Deer behavior program with slides Sunday afternoon at Dickson Mounds

Send a link to a friend
[September 05, 2012] LEWISTOWN -- In the Second Sunday Science Lecture Series at Dickson Mounds Museum, curator Alan Harn will step away from his usual role as museum archaeologist to present a slide-illustrated program on animal behavior. The program begins at 2 p.m. Sunday and will be of wide interest to the wildlife enthusiast and hunter alike.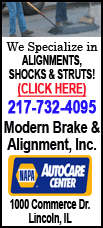 A recently completed study, "Five Decades at the Scrape," presents new information gleaned from detailed observations of 1,379 male whitetail deer and their activities near Dickson Mounds Museum over a 50-year period. Photographic documentation of variation in deer behavioral patterns will be shown and interpreted, providing the listener with new insights into the life of whitetail deer. Many of the findings refute popularly held misconceptions about the upcoming phase and synchronization in whitetail reproductive ritual, commonly referred to as "the rut."

The Second Sunday Science Lecture Series is a collaborative effort of the Emiquon Partnership, Dickson Mounds Museum, University of Illinois at Springfield's Therkildsen Field Station at Emiquon, The Nature Conservancy, and U.S. Fish and Wildlife Services.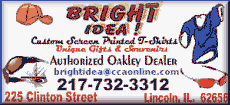 The Illinois State Museum -- Dickson Mounds is located between Lewistown and Havana, off Illinois Routes 78 and 97. The museum is open free to the public from 8:30 a.m. to 5 p.m. every day. Tours and special programs are available for groups with reservations. For more information, call 309-547-3721 or TTY 217-782-9175 or visit the museum's website at www.experiencedicksonmounds.com. Also check out weekly updates on Facebook at "Illinois State Museum-Dickson Mounds."
[Text from file received from Dickson Mounds Museum]