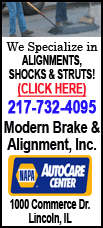 In this case, he marked the grand reopening of a refurbished theater in a gritty village 35 miles northeast of New York City.
At 71, the renowned songwriter is a road warrior. Tuesday was his 50th gig out of 87 scheduled this year, a schedule that has seen him play a brewery in Missoula, Mont.; a baseball field in Fort Wayne, Ind.; and an amphitheater built on the site of the first Woodstock concert in Bethel, N.Y.
In the past 20 years, Dylan has played more than 2,000 concerts, said Bill Pagel of the Boblinks website, who meticulously logs every song he performs.
Next week, Dylan releases "Tempest," a wide-ranging disc filled with the lyrical dexterity he's famous for that's getting such an advanced buzz that the Los Angeles Times website published a lengthy blog post on just one of its songs.

He has yet to try out any of the "Tempest" songs before a live audience, and Tuesday at Port Chester's Capitol Theatre was no exception.
His concert was the high-wire act his devoted fans are used to. It isn't a well-rehearsed set of the same greatest hits every night. Instead, Dylan veers between train wreck and transcendent, sometimes even within the same song. He took one legendary song, "Tangled Up in Blue," and twisted it into a nearly unrecognizable rocker. The strong 1990s era "Things Have Changed" was speeded up from a shuffle to nearly twice its tempo.
The well-known "Highway 61 Revisited" was turned into a boogie-woogie led by Dylan's piano playing and refreshed by changes to its melody.
With popular music's most impressive catalog at his fingertips, he'll pull out an obscure song like "Tweedle-Dee and Tweedle Dum" and leave you wondering why he bothered.
Yet the lovely ballad "Shooting Star" and relatively recent "High Water (For Charlie Patten)" from 2001 were highlights played back-to-back, with Dylan taking a microphone and prowling the stage like a Las Vegas showman.