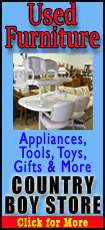 It's an uncool itch you might not dare admit wanting to scratch. Because if anyone deserved slack while tinkering with techno and balladry for the last decade -- and doing a half-decent job at it, really -- it's the indie rock pioneer behind Husker Du in the 1980s and Sugar in the '90s.
But "Silver Age" is permission to come clean with that nostalgia. Mould's ninth studio album isn't merely for die-hards and apologists. This is all brawny guitars, power-pop melodies and unflagging drums. The arena-rocker "Steam of Hercules" is about as ambitious and wandering as there's time for in 38 minutes that otherwise fly by before you know it.
Mould is touring this year playing Sugar's heralded "Copper Blue" in its entirety on the album's 20th anniversary. Maybe the best compliment of "Silver Age" is that the new songs wouldn't feel out of place in that set.