Over the years, Cartier-Bresson presented Mitrovic with 28 signed and inscribed prints, some rarely seen by the public -- until now.
Christie's is auctioning the prints, plus four other Cartier-Bresson-signed prints, on Oct. 4-5. The auction house believes they will fetch more than $400,000.
Cartier-Bresson, who died in 2004 at age 95, has been called one of the most talented photographers who ever lived, celebrated for what he called "the decisive moment" -- moments from the Spanish Civil War, the liberation of the Nazi camps and the funeral of Mahatma Gandhi. He also captured scenes of everyday life and shot countless portraits of luminaries including Henri Matisse, William Faulkner and George Balanchine.
The prints at Christie's are offered for sale by award-winning photojournalist Peter Turnley, who acquired the prints from Mitrovic in 2004 shortly after Cartier-Bresson's death.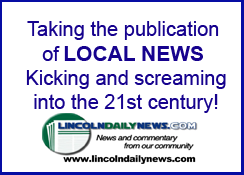 "Whenever Voja would print an exhibition or print for a book or print for a collection, Cartier-Bresson would ask him to choose a photograph that he liked so he could sign it and inscribe it to him," said Turnley, who first met the "very tall, elegant and handsome Yogoslav" while working with him at Picto from 1978 to 1980.
The prints include rare images like "Friday Prayer, Srinagar, Kashmir" at the Mahdum Shah Ziarat mosque, which could bring $25,000 to $35,000.
In all the time that Mitrovic printed for the French photographer he "couldn't remember Cartier-Bresson ever asking him to redo a print," Turnley said.
It was also at Pitco where Turnley first encountered Cartier-Bresson for the first time -- a man who left an indelible impression on him and his work.
"I couldn't overstate the degree to which Cartier-Bresson's expression has influenced my life," said Turnley, who has photographed the human condition around the world and has been featured on the covers of numerous magazines.