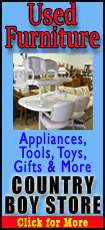 He didn't.
When Kelly Ripa introduced him, the gap-toothed former football player jogged onto the morning show set and gathered her up in a bearhug, lifting her off her feet.
"When I was hugging Kelly, that's when I was calming down," Strahan explained.
The rest of the hour was clearly a snap for him and for Ripa, who was getting a permanent partner nine months after Regis Philbin retired from the show and after having welcomed Strahan and 58 other guests in the chair beside her.
Taking his seat on Tuesday, the former New York Giant joked that it felt "comfy, like it was molded for my body."
Strahan was relaxed, amiable and playful, and drew "ahhhs" from women in the studio audience when he presented Ripa with a dozen red roses.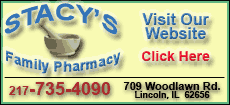 "It's so nice to have a co-host literally sweep you off your feet," Ripa told viewers, "and I know that he can bench press me if he wanted to."
Maybe his arrival was fulfilling a prophecy. Ripa played a clip of Strahan's first appearance on the show in 2008, shortly after the Giants had won the Super Bowl. Philbin asked Strahan what he would want to do after retiring from football, and Strahan said that Philbin's job looked pretty good.
"I was joking," Strahan said on Tuesday, "and I'm glad the joke came true."
Strahan's hiring has been an open secret for the past two weeks. His selection was made official a couple of minutes into what, since November, had gone by the stripped-down title "Live! With Kelly" and now rechristened "Live! With Kelly and Michael."
Or rather, "live! with kelly and michael." Eyeing the brand-new all-lowercase logo during a commercial break, the co-hosts pondered whether the first letters of their names would look better capitalized.
During their breezy first "host chat," Strahan amusedly shared from a list of obnoxious pet names for women ("babe" and "sweet cheeks" among them). The pair discussed parenting policies, in particular how much money the Tooth Fairy should award for a lost tooth.

"Homeland" star Claire Danes was the first guest, followed by singer Phillip Phillips.
Then Olympic gold-medal gymnasts Aly Raisman and Jordyn Wieber each teamed with one of the co-hosts in a challenge on balance beams. Strahan was totally game for the stunt, which called for carrying eggs balanced on a spoon. (The two teams tied with 13 eggs each.)
After the broadcast, Strahan downplayed any suggestion the show would be changing much.
"I think you have two people who can laugh at themselves, who can laugh at each other, who have a good time, who get along -- and make sure that anyone who watches the show enjoys it," Strahan said. "I think it's the same formula."
The formula was cooked up by Philbin, the original host, nearly 30 years ago. Ripa joined him in 2001.