Clinton, who met President Hu Jintao, Foreign Minister Yang Jiechi and other top officials but not leader-in-waiting Xi Jinping, wants China to stop backing the regime of Syrian President Bashar Assad and has been pushing for it to be more flexible in lowering tensions over the potentially oil-rich South China Sea.
But comments from Clinton and Yang showed the countries remain deeply divided on those issues, although both maintained they are committed to working together despite the differences.
The United States and other countries are upset that China and Russia have repeatedly used their veto powers in the U.N. Security Council to block actions that could have led to sanctions against Assad's regime. China says Syria's civil war needs to be resolved through negotiations and not outside pressure.
"I think history will judge that China's position on the Syria question is a promotion of the appropriate handling of the situation," Yang told a news conference with Clinton. "For what we have in mind is the interests of the people of Syria and the region and the interests of peace, stability and development in the region and throughout the world."
The comment was a direct rebuke to Clinton, who has said the Chinese and Russian vetoes have put those nations "on the wrong side of history."
She responded bluntly to Yang by saying the violence was boiling over into other countries like Jordan and Turkey and that the Security Council has to act.
"It is no secret that we have been disappointed by Russia and China's actions blocking tougher U.N. Security Council resolutions and we hope to continue to unite behind a real path forward to end the violence in Syria," she said.
Clinton had been scheduled to meet Vice President Xi Jinping, who is expected to take over as China's top leader later this year, but that was canceled by the Chinese for "unexpected scheduling reasons," State Department spokeswoman Victoria Nuland said. A meeting between Xi and the visiting prime minister of Singapore, Lee Hsien Loong, also was canceled without explanation.
Yang would say only there should not be "unnecessary speculation" about changes to Clinton's schedule.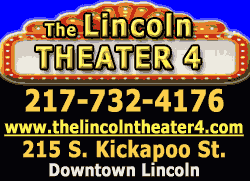 Before meeting Hu, Clinton said the U.S.-China relationship is strong even though there are disagreements over issues like Syria, the South China Sea and human rights. "We are able to explore areas of agreement and disagreement in a very open manner, which I think demonstrates the maturity of the relationship and the chance to take it further in the future," she said.
In later talks with Premier Wen Jiaobao, Clinton was also put on notice that China disagrees with the U.S. push into Asia.
"The U.S. should respect China's national sovereignty and territorial integrity, respect China's national core interests and the people's feelings," Wen said at the beginning of the meeting.
Clinton arrived in China from Indonesia where she urged Southeast Asian nations to present a unified front in dealing with Beijing in attempts to ease rising tensions in the South China Sea. China and a host of Southeast Asian countries, including the Philippines, Vietnam and Brunei, have overlapping claims to several small but potentially energy-rich areas of sea, reefs and islands.
The U.S. wants China and the other claimants to adopt a binding code of conduct for the region, along with a process to resolve maritime disputes without coercion, intimidation or the use of force.