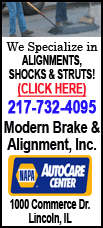 Emanuel tells NBC's "Today" that Clinton faced the same early struggles battling Republicans as Obama has. But after Clinton was re-elected in 1996, Republicans began to work with the president, leading to a balanced budget agreement.
Emanuel, who served both presidents, says he expects Obama would win the same type of cooperation from Republicans if he wins a second term. Democrats are eager to portray Obama's economic policies as mirroring those of Clinton, who presided during a time of prosperity.
Clinton has been actively campaigning for Obama and will offer the president's name for nomination on Wednesday night.