Teens are at least four times more likely to die on a farm than in any other workplace. The U.S. Department of Labor tried to address the problem earlier this year with rules that would have limited their ability to operate farm equipment. But the Obama administration dropped the proposal after farm families and groups denounced it as overreaching and an attack on their way of life.
With regulation off the table, scientists at the University of Iowa and the Marshfield Clinic in Wisconsin are trying to attack the problem from a different angle. They're looking at how children of different ages process information and make decisions while driving tractors in a first-of-its-kind study of cognitive development skills.
The research results eventually could be used to revise voluntary guidelines for parents and employers about when teenagers are ready to perform a variety of farm tasks, from mowing along a fence line to using a manure spreader, researchers said.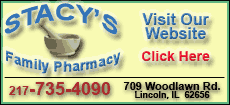 "Our goal is to try to develop knowledge that makes it easier to prevent these accidents," said Tim Brown, a University of Iowa researcher who helps run the National Advanced Driving Simulator in Coralville.
Operating farm equipment, including tractors, is the leading cause of death and a top cause of injury among children who work in agriculture, one of the nation's most dangerous occupations. Government data dating back to the 1990s shows that two dozen or more children die each year in tractor accidents, but researchers say the lack of a central database makes it harder to be more precise and up-to-date.
Barbara Marlenga, a researcher with Marshfield Clinic's National Farm Medicine Center, said farmers want to hang on to longstanding traditions, such as allowing children to hop on tractors at a very young age. But she said the number of deaths and injuries shows children are being exposed to situations that aren't safe, and the National Advanced Driving Simulator is the perfect place to study them without risk.
Eighty-eight farm children with tractor experience will hop in the cab of a commonly used John Deere tractor to take a virtual drive within the next month. A movie screen wraps around the tractor, projecting life-like images of their surroundings.
The children, ages 10 to 17, will mow fields, navigate hills and maneuver around buildings, people and vehicles. They'll drive along gravel roads in traffic, merge, stop at intersections and pass cars.
All the while, software will record their every move, including speeds, use of brakes, acceleration and eye movements. A control group of 10 adult farmers also will participate.
The pilot study, funded by the National Institute for Occupational and Safety Health, aims to determine whether the simulator can pinpoint small differences in the children's performance. If successful, it could lead to a longer and much larger study, Marlenga said.