Luckily for President Barack Obama, Clinton today is about as popular as a political figure can be. And he is popular with exactly the voters that Obama and the rest of the Democratic Party have a hard time reaching -- which is to say, white people. That is why even though they haven't always been close, Obama invited Clinton to nominate him in prime time Wednesday evening, the first former president to do that.
It is an extraordinary moment in the annals of presidential politics. Ex-presidents are sometimes useful for shows of party unity or reminders of good times. Nixon did convince Eisenhower to endorse him just before the contentious 1968 convention, recalled Michael Beschloss, the presidential historian. But like the old soldier that Ike was, most ex-presidents have generally faded away.
They don't want me around, Harry S. Truman once said. Al Gore wouldn't take Bill Clinton's help in 2000, which in retrospect looks like a big mistake. Jimmy Carter has been described as the nation's best ex-president, but he won't be a big factor in the Obama campaign because his 1980 defeat by Ronald Reagan is too reminiscent of the present economic and political dynamic. And George W. Bush was nowhere to be seen at his party convention last week.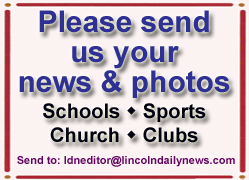 "After the White House," said Franklin Pierce, the 14th president, "what is there to do but drink?"
But it isn't history Obama is trying to change by bringing in Clinton. It is votes. White votes. White guy votes in particular.
___
THE NUMBERS TELL a story. President Obama was viewed favorably by 43 percent of white men in an AP-GfK poll last month. It is a key reason this race is so close. Overall, Romney beat Obama 54 to 39 percent among white voters in that poll.
White voters make up a bit more than 70 percent of the electorate in recent presidential years, according to exit polls. Obama doesn't have to win among white voters to win the election. Most Democrats don't carry the white vote. But he does have to keep Romney from building up such a lead that he can't make up the difference by winning among blacks, Hispanics and perhaps even women.
Enter Clinton, who, at a year older than Romney, can't really be the Comeback Kid anymore. But 12 years out of office, he is viewed favorably by 63 percent of white men, according to a Gallup Poll in July.
He took his party and his country on a roller-coaster ride, from Gennifer Flowers through impeachment. But looking back now, folks don't see scandal, said Richard Harpootlian, they see what happens to the economy when you give a Democratic president two terms.
Harpootlian is a Democrat from South Carolina, a place where, like Arkansas, being a Democrat takes a special skill. "He resonates with Southern white folks dramatically," Harpootlian says. "What they want to know is who is going to put groceries and grits on the table."
Turns out, that is what the whole country wants to know now. Well, maybe not the grits part.

Clinton, the man from Hope, is now Obama's chief messenger of hope that the economy well get better under Obama in a second term, as it did under Clinton, and that trusting the Republicans again is a mistake.
But Clinton is more than just an economic messenger. Or, more exactly, his economic message is effective because he has a visceral connection to white voters, particularly white guys. "We see ourselves in him," said Gus Mansour, a 54-year-old delegate from Lynwood, Wash.
Victor Rawls, a South Carolina delegate, explains it this way: "Do I have a connection with Bill Clinton? Bill Clinton has a little bit of a narcissistic string to him. I understand that. Bill Clinton is a very intelligent man and he's also ... able to communicate across a lot of levels. It's really bizarre that a Democratic president is able to maintain contact with the Fortune 500 companies like he has. No other Democratic president that I'm aware of in history has been able to do that."
___