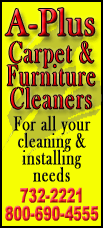 The 12 jurors -- seven men and five women -- are scheduled to receive instructions from the judge in the morning, then withdraw to a Joliet courthouse room to begin deliberating over five weeks of circumstantial and hearsay evidence.
Peterson, 58, has pleaded not guilty to first-degree murder in Kathleen Savio's 2004 death. The former Bolingbrook police sergeant fell under scrutiny in Savio's death only after his fourth wife, Stacy Peterson, disappeared in 2007.
Peterson's attorneys said their client has braced himself for jurors' decision.
"He's emotionally and mentally prepared for whatever happens," his lead attorney, Joel Brodsy, told reporters after closing arguments Tuesday.
His lawyers also said they have no inkling what jurors might be thinking or how they might be leaning.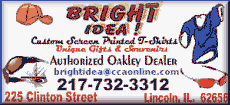 "Of course, we're worried," Joe Lopez, who delivered the closing for the defense, said about the final verdict. "Nobody knows what's going to happen."
Judge Edward Burmila sent jurors home late Tuesday after closings dragged on longer than expected. He reminded jurors not to watch or read anything about the case and told them to get a good night's sleep.
They might need it in a challenging case where there is no physical evidence and where -- for the first time in Illinois history -- a trial relies heavily on hearsay evidence.
During closing arguments Tuesday, prosecutors implored jurors to use common sense in assessing the evidence, while the defense said the state fell far short of proving Peterson killed his third wife.
Prosecutor Chris Koch began his remarks by walking up to the defense table, pointing at the 58-year-old Peterson and declaring in a booming voice, "It is clear this man killed Kathleen Savio."
Savio's body was found in her bathtub -- her hair soaked with blood and a gash on the back of her head. Prosecutors contend Peterson killed the 40-year-old aspiring nurse because he feared a pending divorce settlement would wipe him out financially. The defense contends she died in an accidental slip and fall.
As he spoke, Koch displayed a photograph of a smiling Savio, juxtaposing it with another picture of her bloated corpse jammed into her bathtub.
As he has during most of the six-week trial, Peterson looked on calmly from the defense table, occasionally taking notes or whispering something to his attorneys.

Peterson is suspected but hasn't been charged in Stacy Peterson's disappearance. Prosecutors were barred from mentioning or hinting that she is presumed dead and that her husband is the lone suspect in her disappearance. While outside observers connect Savio's death and Stacy Peterson's disappearance, jurors aren't supposed to factor that Stacy Peterson vanished into their deliberations.
Punching his fist into his palm for emphasis, Koch told jurors Thursday that Drew Peterson broke into his estranged wife's home -- just a few blocks from Drew and Stacy Peterson's house in Bolingbrook -- in the early morning hours before March 1, 2004.
"He went into that house, pushed her down, held her down until she inhaled fluid and drowned," said Koch.
Investigators botched the initial investigation into Savio's death and collected no fingerprints, blood, hair samples or any other physical evidence, leaving prosecutors with a circumstantial case.