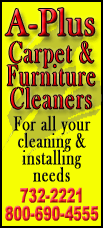 GETTING PERSONAL
She spoke of quiet moments, of a relationship's early days -- of a man who, seen through her eyes, is not a world leader but a husband and a partner.
Michelle Obama gave a remarkably personal account of her husband and their marriage in her speech to the Democratic convention. In a voice often soft, even girlish, the first lady talked about things like the quiet hours in the evening when the president sits hunched over a desk, worrying about people who are facing troubles. She talked about how he would check their baby daughters' breathing at times just to make sure they still were alive.
Now that they are older, she said, he patiently explains world issues to them at the dinner table and strategizes about middle-school friendships. She got a rueful, friendly laugh from the crowd when she described how, when they first dated, he had so little money that the rust on his car had eaten a hole through the passenger-side door.
Like Ann Romney's speech at the Republican convention last week, the first lady's remarks focused almost exclusively on deeply personal stories. They may well have been true, but they were also precisely calibrated -- a nationally televised attempt to humanize a man who some voters have found aloof, even arrogant.
Obama has spoken of more inward things on several occasions in recent months, from his admission that he got a shellacking in the 2010 elections to his recent grading of his own handling of the economy as "incomplete." But he rarely speaks openly about personal vulnerabilities or provides much insight into his feelings.
On Tuesday night, his wife did it for him.
--Sally Buzbee
___
MICHELLE TALKS BACK
Michelle Obama had a sly rebuke for Republicans who've been making hay of her husband's "you didn't build that" remark.
Mitt Romney and his supporters say President Barack Obama's comment shows he values government over entrepreneurs struggling to build their own businesses. The president says he was talking about the importance of teachers, roads and other government works that businesses rely on.
Mrs. Obama, in her speech to the Democratic convention, gently revisited the issue as she talked about lessons she and her husband learned from their families.
"We learned about gratitude and humility -- that so many people had a hand in our success, from the teachers who inspired us to the janitors who kept our school clean -- and we were taught to value everyone's contribution and treat everyone with respect," the first lady said.
She also responded indirectly to her rival Ann Romney's criticism of Democrats who've attacked Mitt Romney's success in business.
"Our families weren't asking for much," Mrs. Romney said. "They didn't begrudge anyone else's success or care that others had much more than they did -- in fact, they admired it."
--Connie Cass
http://twitter.com/ConnieCass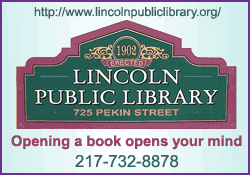 ___
THANKS, MOM
Julian Castro paid tribute to his late grandmother Victoria and his mother Rosie with a memorable line.
"My mother fought hard for civil rights so that instead of a mop, I could hold this microphone," the keynote speaker told the Democratic National Convention on Tuesday night.
The San Antonio mayor recalled his "unlikely journey" from the son of a Latino activist to the convention stage. He said Victoria cleaned other people's houses so she could rent her own. His mother was the first in the family to graduate from college. That legacy of hard work propelled him to a prime-time speaking slot at the convention in Charlotte, N.C.
Castro said he was proud of his mom, and he thanked her.
--Donna Cassata
http://twitter.com/DonnaCassataAP
___
SHOW OF FORCE
She never mentioned Mitt Romney's name, but Michelle Obama worked in some not-too-subtle digs against the GOP nominee in her prime-time speech Tuesday.
The Obama campaign has worked hard to portray Romney as a rich Wall Street operator who has been able to amass his wealth in part by taking advantage of tax loopholes not available to the average Joe.
Mrs. Obama reinforced the message when she talked about the values that she and her husband, the president, learned when they were growing up.
"We learned about dignity and decency -- that how hard you work matters more than how much you make, that helping others means more than just getting ahead yourself," she said. "We learned about honesty and integrity -- that the truth matters, that you don't take shortcuts or play by your own set of rules, and success doesn't count unless you earn it fair and square."
--Stephen Ohlemacher
http://twitter.com/stephenatap
___
QUICKQUOTE: MICHELLE OBAMA
"Today, after so many struggles and triumphs and moments that have tested my husband in ways I never could have imagined, I have seen firsthand that being president doesn't change who you are -- no, it reveals who you are." -- First lady Michelle Obama, on her husband.
___
'GROW A BACKBONE'
The man who succeeded Mitt Romney as governor of Massachusetts delivered a fiery message to Democrats -- show some backbone.
Gov. Deval Patrick, who took the helm in Massachusetts in 2007, energized the delegates Tuesday night with a harsh attack on Romney's record in the statehouse. He dismissed Republican policies and implored Democrats to help President Barack Obama secure another term.
"If we want to win elections in November and keep our country moving forward, if we want to earn the privilege to lead, my message is this: It's time for Democrats to grow a backbone and stand up for what we believe!" Patrick said to a roar from the crowd.
"Quit waiting for pundits or polls or super PACs to tell us who the next president or senator or congressman is going to be. We're Americans. We shape our own future. Let's start by standing up for President Barack Obama."
--Donna Cassata
http://twitter.com/DonnaCassataAP
___
HOW TO PAY?
One thing is noticeably missing from Democrats' speeches at their convention so far: discussion of how to pay for the programs they are urging.
Many speakers have called for more investment in higher education, more money spent on infrastructure, more for early childhood education. But few of the Democratic speakers have focused on the country's budget deficit or how they would rein it in. That of course was a big focus of the Republican convention last week, even though the Republicans were short on specifics.
One of the rare speakers who did address the question was San Antonio Mayor Julian Castro. He spoke of the longtime Democratic position that wealthy people in America should pay a greater share of the nation's taxes. Republicans want to keep taxes lower across the board. The fight over whether to retain President Bush's tax cuts is one of the main differences between this year's candidates.
--Sally Buzbee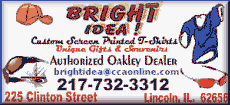 ___
QUICKQUOTE: MIDDLE CLASS
"The Romney-Ryan budget doesn't just cut public education, cut Medicare, cut transportation and cut job training. It doesn't just pummel the middle class-it dismantles it. It dismantles what generations before have built to ensure that everybody can enter and stay in the middle class." -- San Antonio Mayor Julian Castro, Tuesday night's keynote speaker at the Democratic National Convention.
___
OFFSHORE ATTACK
Mitt Romney's past use of a Swiss bank account is getting a lot of notice at the Democratic convention.
First, former Ohio Gov. Ted Strickland criticized the Republican nominee for what he called a lack of economic patriotism, citing his overseas accounts. Romney has investments in Cayman Island-based funds and previously held a Swiss account.
Shortly after Strickland's talk, Lilly Ledbetter, a women's activist, talked about inequality in pay between men and women doing similar jobs. Women earn just 77 cents for every dollar men make, she told the crowd. "Maybe 23 cents doesn't sound like a lot to someone with a Swiss bank account," she told the crowd to roars. But, she said, it means a lot to average women.
Democrats have long sought to gain advantage by highlighting Romney's wealth and his refusal to release more of his tax returns. Romney has said that he has been forthcoming about how he earned his money. Republicans went out of their way last week at their convention to highlight his charitable and humanitarian acts, including giving 10 percent each year to his church.
--Sally Buzbee
___
CONVENTIONAL RECRUITING
Basketball recruiting comes in many forms -- phone calls, letters, text messages, emails -- but not usually from the podium of the Democratic National Convention.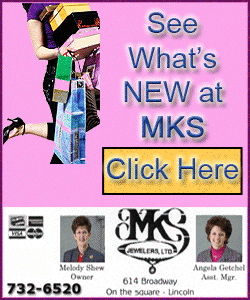 Oregon State men's basketball coach Craig Robinson, the brother of first lady Michelle Obama, used a convention speech along with President Barack Obama's sister, Maya Soetoro-ng, to put in a plug for the Beavers, who finished 21-15 last year.
Said Robinson: "Any seven-footers out there, gimme a call!"
--Ken Thomas
http://twitter.com/AP_Ken_Thomas
___
THAT 4 A.M. CALL
What a difference four years can make. During the 2008 Democratic presidential primary race, Hillary Clinton tried to raise doubts about Barack Obama's readiness to be president by wondering how he would handle an emergency call in the middle of the night. Could he handle that 4 a.m. call signaling a global crisis?
This time around, Obama is the incumbent president, a veteran of four years of crises in the Iraq and Afghan wars, drone attacks on Pakistan and Yemen, and the decision to launch a Navy SEALs attack on terror leader Osama bin Laden.
So it was unsurprising -- but certainly an interesting echo -- when Obama's former chief of staff, Rahm Emanuel, suggested that this time around, voters should worry about Republican Mitt Romney's lack of experience on foreign affairs.
"Now, one thing I know with absolute certainty .... is that in the next four years, an unforeseen crisis, challenge or conflict is going to seize the country," said Emanuel, now Chicago's mayor. "Whose leadership, whose judgment, whose values do you want in the White House when that crisis lands like a thud on the Oval Office desk?"
Times have changed, indeed.
--Sally Buzbee
___
DOSE OF MIDWEST HUMOR
Former Ohio Gov. Ted Strickland is channeling Midwestern populism and heaping on some humor as he lays out the Democrats' "case against Romney."
"If Mitt was Santa Claus, he'd fire the reindeer and outsource the elves," Strickland says in one of a series of sharp quips aimed at the Republican nominee for president.
Strickland argues that Americans shouldn't trust the former Massachusetts governor -- a multimillionaire private equity firm founder -- because Romney has held some of his investments in overseas accounts and refuses to release all of his tax returns.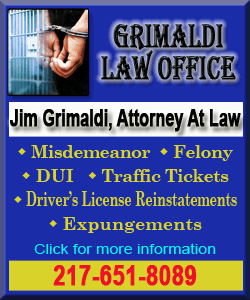 "Mitt Romney has so little economic patriotism that even his money needs a passport. It summers on the beaches of the Cayman Islands and winters on the slopes of the Swiss Alps," Strickland says.
He says any person who aspires to be president "should keep both his treasure and his heart in the United States of America."
Polls indicate that many voters feel Romney does not understand their day-to-day financial problems.
--Sally Buzbee
___
KAL PENN CUTS UP
Kal Penn, he of "Harold and Kumar" and "House" renown, brought down the latter at the Democratic convention on Tuesday night with a good-humored speech filled with far too many quips for us to transcribe in real time.
He juxtaposed gay marriage and the death of Osama bin Laden in the same sentence. He joked about what the Twitter hashtag on his speech would be (his recommendation: "sexyface"). He recounted a variety of experiences that he said showed him that change under Barack Obama had indeed been change he could believe in.
And Penn, who has volunteered or worked for Obama since 2007, asked for continuing voter engagement -- particularly from the nation's young people, particularly online.
Which manifested itself this way: "I ask all of you young people to join me. You don't even have to put pants on."
Now is that a campaign slogan for the 21st century or what?
--Ted Anthony
http://twitter.com/anthonyted
___