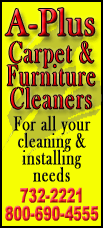 Prime Minister Recep Tayyip Erdogan also said Wednesday that Syria's 18-month-long conflict had killed close to 30,000 people, including 2,200 children. He said some 76,000 people were missing.
Erdogan said inaction by the U.N. Security Council and the international community was giving Syria the "strength to continue its massacre."
Turkey has become the Assad regime's strongest critic and is host to Syrian opposition groups as well as some 80,000 refugees.
Earlier, Egyptian President Mohammed Morsi said Assad must learn from "recent history" and step down before it is too late.