The pirates targeted the MT Abu Dhabi Star, which was anchored 80 kilometers (50 miles) off the coast of Lagos, the country's biggest port, said Commodore Kabir Aliyu, a spokesman for Nigeria's navy. The sailors onboard sent distress signals as the pirates boarded the ship Tuesday night, with their last message indicating they had locked themselves inside a panic room on the vessel, Aliyu said.
The oil tanker, flagged out of Singapore, is operated by Pioneer Ship Management Services LLC, a company with offices in Dubai. The company did not immediately respond to a request for comment Wednesday.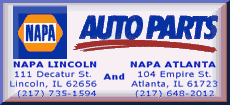 The attack mirrored two others carried out in recent days in waters off the coast of Togo. In both of those cases, the crew were released unharmed after pirates ransacked the vessels and stole the gasoline or oil onboard the ship, according to the International Maritime Bureau, which tracks piracy across the world.
Pirate attacks are on the rise in West Africa's Gulf of Guinea, which follows the continent's southward curve from Liberia to Gabon. Over the last year and a half, piracy there has escalated from low-level armed robberies to hijackings and cargo thefts. Last year, London-based Lloyd's Market Association -- an umbrella group of insurers -- listed Nigeria, neighboring Benin and nearby waters in the same risk category as Somalia, where two decades of war and anarchy have allowed piracy to flourish.