Singh saw the bloody flesh hanging loose from his brother's knee and hit full throttle. It would take five hours for his brother to get the care he needed, in a journey that highlighted the deadly gaps in India's emergency care system.
Singh didn't bother calling the emergency helpline on the unlit Uttar Pradesh highway because he knew help would probably come late, and that it would probably be a police officer rather than a medical professional who responded.
His brother would end up needing an ambulance anyway, because doctors at the nearest hospital, a half-hour away in Bulandshahr, said he needed surgery that was too complex for them to perform. He had to make the three-hour trip to New Delhi in a small van with a stretcher, an empty oxygen tank, worn-out shock absorbers that magnified each bump -- and no medic.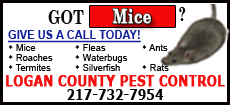 Trauma care barely exists across much of India, where 160,000 people die in road accidents every year. Some of those people would surely survive if the system were better.
Ambulances have no medical equipment, and very few doctors are trained in emergency care, said Piyush Tewari, whose nonprofit helps trauma victims get medical attention within the first 60 minutes after an emergency, when medical intervention has the best chance of saving a victim's life. A 2006 report in the Indian Journal of Surgery found that more than 80 percent of Indians don't get care within that "golden hour."
This delay hasn't really improved in the last six years, said Dr. Mahesh Joshi, head of emergency medicine at Apollo, India's largest network of private hospitals. "Even in big cities like Mumbai, it is virtually impossible for a heart or trauma patient to reach any doctor within the first hour," he said.
Some private emergency response networks are quicker, but they bring in less than 7 percent of the 4,000-odd patients that reach Apollo's emergency rooms across the country every day, Joshi said.
People don't even know how to call for help. The emergency number could be 108 or 102 or 100, varying by state. A survey at Delhi's top trauma center showed that 90 percent didn't know they could reach an ambulance at 102.
Local police do help accident victims reach hospitals, but their response times vary. In most cities, patrol cars don't have room for a stretcher, and victims can be injured during transport.
The police in Delhi are the quickest, said Tewari, and they bring in most of the cases that make it to the city's top trauma center.
On one weeknight in July, the crew of patrol car Eagle Six had just unpacked dinner when the operator radioed about a motorcycle accident. Four minutes of siren blaring and tire screeching later, they were trying to resuscitate a badly bruised stranger in their patrol car. By the time they reached the hospital, their patient was disoriented but conscious.
"Still, we could use better training," said Constable Ajeet Singh.
Police say they are a stopgap solution to a problem that needs specialists. "A mechanism needs to be developed involving paramedics," said Satyaveer Katara, one of the top officers in charge of the capital's police control room.
The only such mechanism in Delhi is the Centralized Accident and Trauma Service, which until recently ran just 34 ambulances for a population of nearly 17 million. In August, they added 70 more, but that's still far from enough.