Now he has a four-year record and must convince Americans to stick with the status quo in a climate of high unemployment, fallen home values and wide income disparity.
Given the tough environment, less lofty oratory is almost certain. And Obama has little choice but to walk a careful line as he unspools his vision for America's future while picking apart Republican Mitt Romney's plans for taxes, Medicare and the environment.
Overtly ambitious or novel proposals could invite an obvious rebuke: If it's such a great idea, what hasn't the president already done it?
"Obama is definitely in a presidential pickle," said McGill University presidential scholar Gil Troy. "The candidate of hope and change now has reality to contend with, including disappointments and messes."
The best re-nomination speeches -- Ronald Reagan's 1984 "morning in America" and Bill Clinton's 1992 "bridge to the 21st century" -- included "a heroic narrative of renewal," Troy said. Obama must give a flavor of that Thursday, he said, despite a serious handicap: The economy lacks the obvious upward trend that boosted Reagan's campaign.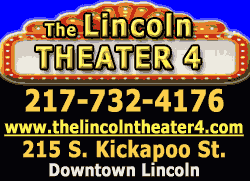 "Obama has not gotten that statistical gift," Troy said, "so he has to compensate with oratorical gifts."
Great oratory has a mixed record in presidential campaigns.
Dwight Eisenhower and George W. Bush are among those who won two terms with lackluster speaking styles.
Obama excelled in big forums from the start. He rocketed to national fame at the 2004 Democratic convention, where his "one America" speech largely overshadowed the nominee, John Kerry.
"There's not a liberal America and a conservative America," Obama told the adoring crowd in Boston. "There's the United States of America. There's not a black America and white America and Latino America and Asian America; there's the United States of America."
When he accepted the nomination four years later in a huge outdoor stadium in Denver, Obama deplored "the broken politics in Washington."
"America, we are better than these last eight years," he said. "We are a better country than this."
Now, of course, Obama is the incumbent under the microscope. Unemployment is higher, Washington's politics are more bitterly partisan than before and the notion of no liberal-conservative divide seems naive at best.
Reagan's "morning in America" optimism might be ridiculed in today's climate. And rhetorical flourishes by Obama could add fuel to Republican jibes that he is much better at talking than leading.
But Obama can hardly afford to assume the dour demeanor of Jimmy Carter.

A presidential challenger can use big speeches to criticize the incumbent in detail while offering less-specific, even gauzy, alternatives. That's what Romney did last week in Tampa, Fla., say Democrats, who repeatedly cite his lack of detailed explanations for claims that he can cut taxes, increase military spending and reduce the deficit.
Obama doesn't enjoy that leeway. He's constrained in looking both backward and forward.