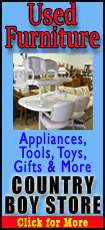 The mayor of Newark, N.J., told about 60 Iowa delegates during a Democratic convention gathering that he was not only "a son of New Jersey but a grandson of Iowa." His 94-year-old grandmother was born in Des Moines, Booker said, and his family had ties to a now abandoned south-central Iowa mining town called Buxton, where many black families moved "to make a hope and a dream become a reality."
"This is the state that brought my family from deep poverty to the middle class. ... This is the state that will determine our destiny," Booker said of Iowa, pleading with the delegates for an all-hands-on-deck effort to re-elect President Barack Obama.
For Booker and a slate of rising stars in the Democratic Party, the national convention in Charlotte amounts to a try-out before local activists, financial donors and well-connected political heavyweights from early voting states like Iowa and New Hampshire and perennial battlegrounds such as Florida. Some already have established political reputations and a large network of donors, while others are trying to raise their national profiles.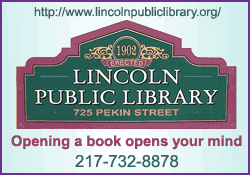 Indeed, while Obama faces Republican Mitt Romney on Election Day in two months, 2016 isn't far off for a number of party leaders. The convention gives them a chance to size up the next generation of Democratic candidates.
Secretary of State Hillary Rodham Clinton, the most prominent Democrat in the 2016 equation, is half a world away, traveling on an 11-day, six-nation tour of the Asia-Pacific region. The former New York senator's popularity has grown steadily since her primary loss to Obama in 2008, but she has repeatedly denied that she's interested in running for president in four years. Nevertheless, the Clinton brand is on display this week, with former President Bill Clinton nominating Obama on Wednesday night.
Obama's running mate, Vice President Joe Biden, has not ruled out another presidential run and speaks Thursday night, shortly before Obama's address. The vice president, who would be 73 by 2016, arrived in Charlotte on Tuesday and planned to attend a private event Thursday night with top Obama donors at the NASCAR Hall of Fame.
Another 2016 contender, New York Gov. Andrew Cuomo, was keeping a low profile. Cuomo, whose sky-high approval ratings and political pedigree have generated talk of a future presidential bid, was traveling to Charlotte for Obama's address on Thursday but limiting his public events to a morning speech to his home state's delegation breakfast.
Any credible presidential candidate needs to raise tens of millions of dollars and have a strong enough network to support a national campaign, so a presidential campaign can be years in the making.
"It's really a combination of can you raise money and do you have a compelling political public brand?" said Chris Lehane, a former aide to Vice President Al Gore.
Up-and-coming Democrats like Booker, Maryland Gov. Martin O'Malley, Virginia Sen. Mark Warner, Minnesota Sen. Amy Klobuchar, Montana Gov. Brian Schweitzer and Los Angeles Mayor Antonio Villaraigosa were making the rounds before state delegations and at private events, introducing themselves to activists and trying to make a good first impression.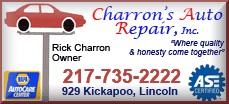 Some hoped to make a splash with their convention speeches, mindful of how Obama used his 2004 keynote address to catapult to prominence in the party.
San Antonio Mayor Julian Castro delivered the keynote address Tuesday, whipping up the crowd by vouching for Obama and lacing into the president's Republican rival. Castro, 37, the first Hispanic chosen to deliver a keynote address, ripped into the Republican ticket's economic policies.
"First they called it trickle down, the supply side," Castro said. "Now it's Romney/Ryan. Or is it Ryan/Romney?"
O'Malley was equally biting, questioning Romney's motives as the convention reached a primetime audience. "Mitt Romney and Paul Ryan now say they want to take America back ... and so we ask, back to what?"