Today's highlight in history:
On Sept. 5, 1972, terrorism struck the Munich Olympics as members of the Palestinian group Black September attacked the Israeli delegation; 11 Israelis, five guerrillas and a police officer were killed in the resulting siege.
On this date:
In 1774, the first Continental Congress assembled in Philadelphia.
In 1793, the Reign of Terror began during the French Revolution as the National Convention instituted harsh measures to repress counter-revolutionary activities.
In 1836, Sam Houston was elected president of the Republic of Texas.
In 1912, American avant-garde composer John Cage was born in Los Angeles.
In 1914, the First Battle of the Marne, resulting in a French-British victory over Germany, began during World War I.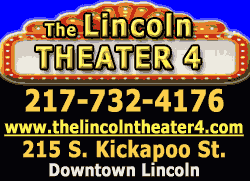 In 1939, four days after war had broken out in Europe, President Franklin D. Roosevelt issued a proclamation declaring U.S. neutrality in the conflict.
In 1945, Japanese-American Iva Toguri D'Aquino, suspected of being wartime broadcaster "Tokyo Rose," was arrested in Yokohama. (D'Aquino was later convicted of treason and served six years in prison; she was pardoned in 1977 by President Gerald R. Ford.)
In 1957, the novel "On the Road," by Jack Kerouac, was first published by Viking Press.
In 1961, President John F. Kennedy signed legislation making aircraft hijackings a federal crime.
In 1975, President Gerald R. Ford escaped an attempt on his life by Lynette "Squeaky" Fromme, a disciple of Charles Manson, in Sacramento, Calif.
In 1986, four hijackers who had seized a Pan Am jumbo jet on the ground in Karachi, Pakistan, opened fire when the lights inside the plane failed; a total of 22 people were killed in the hijacking.
In 1997, Britain's Queen Elizabeth II broke the royal reticence over Princess Diana's death, delivering a televised address in which she called her former daughter-in-law "a remarkable person." Mother Teresa died in Calcutta, India, at age 87; conductor Sir Georg Solti (johrj SHOL'-tee) died in France at age 84.
Ten years ago: Afghan President Hamid Karzai (HAH'-mihd KAHR'-zy) survived an assassination attempt in Kandahar, hours after an explosives-packed car tore through a Kabul market. Actor Cliff Gorman, who'd won a Tony for portraying comedian Lenny Bruce in the 1971 play "Lenny," died in New York at age 65.