The Twins also batted around in a seven-run second against rookie Jose Quintana, but first-place Chicago remained one game ahead of Detroit in the AL Central. The Tigers lost 3-2 to Cleveland.
Minnesota pecked away methodically with 17 hits -- only three went for extra bases.
Parmalee drove in four runs while Ryan Doumit had three hits and three RBIs. Doumit hit a solo homer in the seventh and scored three times.
Minnesota's Eduardo Escobar had two hits and three RBIs against his former team.
Chicago outfielder Dewayne Wise pitched a scoreless ninth for the White Sox, who had a franchise-record 10 doubles -- five in a four-run eighth.
Minnesota fell behind after a three-run first, but responded with seven runs in the second and 10 in the fifth for its fourth win in 14 games against Chicago this season.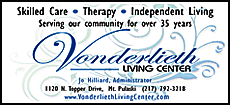 Parmelee's three-run shot extended the lead to 17-4. White Sox manager Robin Ventura emptied his bench in the bottom of the fifth, leaving only two starters in.
Dayan Viciedo's two-out double capped a three-run first inning for Chicago. Alex Rios singled on a 1-2 pitch to drive in Adam Dunn a batter earlier, and Paul Konerko drove in the first run with an RBI groundout.
Quintana (5-4) couldn't hold the lead very long as the Twins broke loose for seven runs in the second.
Coming off the shortest start of his young career, 3 2-3 innings at Baltimore, the 23-year-old lefty lasted just 1 1-3 innings as Minnesota pecked away with walks and singles.
Dylan Axelrod allowed both inherited runners to score in relief of Quintana, who was charged with seven earned runs and five hits.
Minnesota sent 12 batters to the plate. Nine reached base, but the Twins had no extra-base hits in the inning.
Justin Morneau singled twice in the second. He walked and scored twice in the fifth.
Escobar drove in a pair with a bases-loaded single in the second after being called up from the minors earlier in the day. He came to the Twins as a part of the July 28 trade that sent pitcher Francisco Liriano to Chicago.