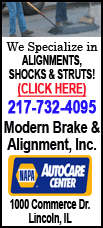 "For a brief moment I found myself thinking of all the things I've done," Zanardi said on his Twitter feed before leaving for the London Paralympics. "I'm a lucky boy!"
His journey to the Paralympics began at the American Memorial 500 on Sept. 15, 2001, at the Eurospeedway Lausitz in Germany -- the only American-based series to go forward on the weekend after the Sept. 11 terrorist attacks.
Zanardi, a former two-time CART champion, had had a difficult season and started 22nd in a field of 27, but the car was responding well. He was enjoying the drive, passing one car after another, until with 13 laps to go he was in the lead.
Zanardi went into his final pit stop and the crew chief waved him off urging him to "Go, go, go!"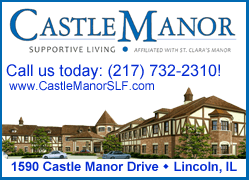 But as he built up speed to get back into the race, the car spun out of control and he veered onto the track. Canadian driver Alex Tagliani, traveling at close to 200 mph (320 kph), could not avoid him. The reinforced carbon fiber cone of Tagliani's car sliced through the area beside Zanardi's left front wheel and cockpit, the weakest part of the vehicle.
On the track, Dr. Terry Trammel slipped and fell as he raced to the wreckage. He thought he had fallen in oil, but it was Zanardi's blood.
The crash had severed Zanardi's right leg at the knee and his left at the thigh some five inches above the knee. The driver's lower legs had disintegrated like those of land mine victims, said Dr. Steve Olvey, director of medical affairs for CART at the time. He had lost 70 percent of his blood, his pelvis was fractured in five places and he had a lacerated liver.
But Zanardi was alive.
At the hospital, Zanardi's wife, Daniela, told him he had lost his legs. But that was only part of the problem. He had been in a coma for three days, his heart had stopped at least once, and he was alive only because of the medical response to his injuries.
Much work for his recovery lay ahead.
NASCAR driver Max Papis, who has known Zanardi since they were kids in Italy, recalled visiting his friend in the hospital, where Zanardi glanced at Papis' new shoes.
"He said to `Look at the positive side of this. For a long time I will not have to spend money buying those,'" Papis said.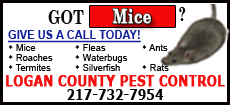 Pushing the limits, he began to walk again only months after the accident. Always tinkering, Zanardi used technology and his experience from working with elite race cars to forge a new life -- to adapt to his new circumstances, to learn how to use prosthetic legs.
"You don't know how many times I fell just taking ridiculous small steps," he told the BBC. "It was bloody hard."
Two years after the accident, he returned to Lausitz to finish the 13 laps, and later began racing specially modified touring cars. But he had many other races to run. Pity didn't occur to him.