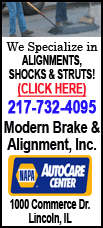 The New York Giants quarterback enters the kickoff to the NFL season against the Dallas Cowboys on Wednesday night as a two-time Super Bowl MVP. He's now unquestionably among the league's elite after leading Tom Coughlin's team to two titles in five seasons, and a third title is a distinct possibility with the 31-year-old seemingly getting better coming off a career season.
What's even more impressive is Eli is still Eli. He's hard-working, laid-back and looking for nothing more than doing it better than the year before.
"Each year you try to improve and get better," Manning said during training camp. "There's definitely room for improvement. There's no question about it. Most of the things I'm working on are: decision making, eliminating turnovers, and being more accurate. Just continuing to try and work on my skills. Making sure you don't have any missed opportunities. That when guys are open, I'm hitting them."

Former Giants center Shaun O'Hara said most people don't realize how hard Manning works. He usually is one of the first players at the team's headquarters in the morning and stays as long as anyone.
"What adheres everyone to Eli is the way he approaches the game," O'Hara said Monday. "His confidence is never shaken. He knows his own abilities and his own limits. He comes to work every day and puts in the time. He never says, `I got it. I don't need to work on that.'"
O'Hara said Manning doesn't take much time off. In February and March, when most of his teammates are vacationing, Manning comes to the office and watches every snap from the previous season, O'Hara said, adding the work ethic rubs off on everyone.
"That's one of the best qualities of a leader, to lead by example and to bring people together to accomplish the same goal," O'Hara said. "That's what Eli has done and has had fun doing it. He's not a screamer and yeller. He comes in here and has fun and let's guys make fun of him. He's approachable and doesn't put himself above anybody."
O'Hara cracked up a couple of people when during his retirement speech on Monday, he joked how Manning made him change his football pants each half because they were too sweaty.
One of the major reasons the Giants missed the playoffs in 2010 despite a 10-6 record was that Manning threw 25 interceptions. He worked on ball security in the offseason and finished 2011 with 29 touchdowns and only 16 interceptions in a year in which he threw a career-high 589 passes.
Coughlin said Manning has all the intangibles a coach wants in his quarterback.