Soon after arriving at the U.S. Open -- but before the surprise announcement it would be the final tournament of his career -- Roddick's serve clicked in a way it hadn't for years. Then his first three opponents got swept up in the lovefest, barely putting up a fight. Next the schedule-makers cut him some slack. By Tuesday night, even the weather appeared to be in Roddick's corner.
A steady rain forced the suspension of his match against Argentinian Juan Martin del Potro, with Roddick leading 1-0 in a first-set tiebreaker. It wasn't apparent whether his aching shoulder or wandering attention span would benefit more from the break, though Roddick applied a bag of ice only to the former. Always a fast starter, he's certain to be ready Wednesday when play resumes. Beyond that, it's anyone's guess.
After a dozen years as the standard-bearer for U.S. men's tennis, Roddick is in that place every great player both dreams about and dreads. Every match actually could be his last, so he's less worried about the result than how much satisfaction he wrings from each. His news conferences, always entertaining give-and-take sessions, leave both parties wanting more.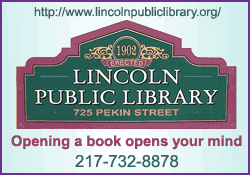 "You've been talking about this for a couple years. We've talked about 30 is not that old in tennis. Obviously (Roger) Federer is 30. You've been a good athlete, very competitive. In a sense," the question finally came, "you're sort of retiring early, no?
"Now you're saying that?" Roddick replied through a widening grin.
"Yes."
"Well, I didn't want to make it through this press conference," Roddick resumed, "without a direct comparison to Roger. So thank you for that."
Before we return to the rest of the answer, some background: After winning the U.S. Open in 2003, Roddick was anointed as the successor to Pete Sampras and Andre Agassi, who shouldered the mantle of American tennis after a handoff from John McEnroe and Jimmy Connors. Roddick was brash and flew off the handle occasionally, but from the beginning, he took the responsibility seriously. What neither he nor anyone else could have foreseen was that Federer was on the cusp of becoming arguably the greatest player ever.
Yet it wasn't Roddick's 3-21 career mark against the Swiss star (including an 0-for-4 in Grand Slam finals), nor the beatings he took in recent years from the game's other rising superpowers, Spaniard Rafael Nadal and Serb Novak Djokovic, that convinced him the end was in sight. It was the realization he didn't have the physical tools, and perhaps not the stomach, to put up a good fight for much longer.
"A number is a number," Roddick added. "But I think wear and tear and miles is something that's not really an age thing. You know, if you look at my contemporaries that started with me, Roger is the only one that's still going and still going strong."
"I'm assuming the high point is 2003 here," came another question. "So good place to bow out?"
"I don't know," Roddick replied. "I don't view it in a scope of where you had your best win. ... I feel like I'd be cheating the other memories if I said one was the highlight.