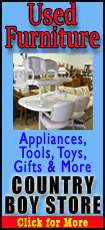 No time to linger or soak up memories at Flushing Meadows for the soon-to-retire former champion.
After a rained-out night at the U.S. Open, he had to get ready for a quick turnaround and what he hopes will be a quick start when things resume Wednesday afternoon in his match against Juan Martin del Potro.
When Roddick returns to Arthur Ashe Stadium, he'll be receiving serve with a 1-0 lead in the first-set tiebreaker.
Roddick was forced to sleep on the tie Tuesday night after going up an early break but giving it back when del Potro took advantage of three straight unforced errors to break in the ninth game, then held serve to even the set 5-5.
They played for 55 minutes after a day of on-and-off rain at the season's last Grand Slam tournament.
Nobody needed a rain delay worse than third-seeded Maria Sharapova, who lost the first four games against No. 11 Marion Bartoli before play was halted in the late afternoon. Trying to clear the way for the main event, the Roddick match, officials sent Sharapova and Bartoli home. They'll be the first back in Arthur Ashe Stadium when play resumes.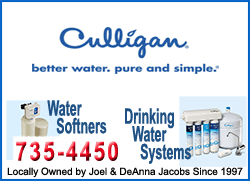 Other matches stopped in progress, also in the first set, included defending champion Novak Djokovic against No. 18 Stanislas Wawrinka, and No. 8 Janko Tipsarevic against No. 19 Philipp Kohlschreiber.
Watching it all Wednesday, when the forecast calls for an 80 percent chance of rain, will be No. 1 Victoria Azarenka and No. 4 David Ferrer. Azarenka defeated defending champion Sam Stosur 6-1, 4-6, 7-6 (5) and Ferrer beat No. 13 Richard Gasquet 7-5, 7-6 (2), 6-4.
Azarenka ended up with a tougher-than-expected afternoon considering the way the first set went.
"You don't want to know what I kept telling myself," Azarenka deadpanned. "I would have to beep that, I think."
Instead, she was covering her face with her hands with a look of disbelief when she won match point, then dancing to the music blaring over the loudspeaker. She will stay at No. 1 no matter what happens this week and her hopes of adding the U.S. Open to her Australian Open title are still very much alive.
"Definitely I don't want to stop. I really want it bad," Azarenka said. "I'm going to do absolutely everything I have, you know, to give it all here."
Azarenka and Ferrer were the latest to be overshadowed by 20th-seeded Roddick, who used the occasion of his 30th birthday last Thursday to announce he would retire after the U.S. Open. Since then, he's beaten the 43rd- and 59th-ranked players.
The seventh-seeded del Potro offers a whole different kind of challenge.