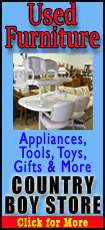 Ten starting quarterbacks this season have been in the league one year or less, with five teams letting rookies run the show. It's an unprecedented move in the NFL, where experience is a favored trait for those who handle the ball most.
No more.
"One of the most astounding statistics that I've seen in football in the last 25 years is the amount of young quarterbacks that are now playing early, but playing well," said Jon Gruden, a former coach and current television analyst.
Never have so many teams taken chances with so little experience at quarterback.
The starting 10 quarterbacks with one year or less in the NFL is the most since 1950, according to STATS LLC. That's the year that the league absorbed three teams from the All-America Football Conference, including the Cleveland Browns with Otto Graham.
This year's group of up-and-comers includes rookies Robert Griffin III in Washington, Andrew Luck in Indianapolis, Ryan Tannehill in Miami, Brandon Weeden in Cleveland and Russell Wilson in Seattle. They join second-year starters Andy Dalton in Cincinnati, Blaine Gabbert in Jacksonville, Jake Locker in Tennessee, Cam Newton in Carolina and Christian Ponder in Minnesota.
The previous high mark was eight in 2000, a young quarterback group that included Donovan McNabb, Jeff Garcia, Daunte Culpepper, Cade McNown, Shaun King, Tim Couch, Ryan Leaf and Akili Smith.
Before that, there were no more than six such QBs starting their teams' season openers, a measure of how much things have changed. Instead of drafting a quarterback and letting him sit and watch for a season, teams are throwing them right in there.
"They're committing to them, they're going right off the bat," Rams coach Jeff Fisher said. There's nothing more valuable, as far as a young player's concerned, than playing experience. There's that old saying that the difference between an average player and a good player is about 1,000 to 2,000 snaps, so how do you get it?"
By playing them. Right away.
Seahawks coach Pete Carroll learned at Southern California that sometimes it's better to play a talented younger player than sitting them.
"The kids were so good and talented that letting them sit on the sideline and not letting them play was a mistake," said Carroll, who is getting Wilson ready to start. "And we learned that if you engage guys early and gave them chances and gave them things that they were good at, they would progress faster."
A big part of the new equation is the way pro-style offenses have proliferated in college, allowing quarterbacks to learn the things they'll be doing in the NFL. They're more ready to move right in.
Last year, Dalton took the Bengals to the playoffs as a rookie, fitting nicely into a West Coast-style offense that was like the one at TCU.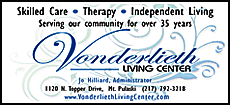 "Things are starting to get similar," Dalton said. "The NFL is opening a little more with the spread offenses. A lot of what we're doing here, I was doing in college. It's just different terminology. It makes the transition easier."
Gruden, whose brother Jay is the offensive coordinator in Cincinnati, isn't surprised that the transition is getting easier for quarterbacks.
"College football is changing dramatically," Gruden said. "There's a lot of no-huddle offenses. There's a lot of check-with-me at the line of scrimmage.
"Coaches are demanding more and more from these quarterbacks at a high tempo. They are coming into the league much more accomplished in terms of throwing the football, recognizing defenses. And with this 20-hour-a-week schedule (restriction) in college football, the quarterbacks have taken charge of their football teams in the offseason."