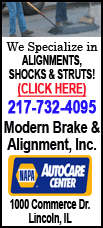 Lincoln College vs. Illinois Wesleyan
Lincoln College men's soccer defeated Illinois Wesleyan 3-0 on Saturday.
The game started during a steady rain and would see Lincoln scoring in the first five minutes when Adrien Sathler (Miami, Fla.) dribbled past the last defender and slotted a ball around the keeper. Sathler would score another 10 minutes later when he received a pass from Kyle Walton (Toronto, Canada) and curled a ball from 20 out. Lincoln would get a third goal when Sathler was taken down in the box from behind. Cedric Mavakala (Paris, France) would step up and take the penalty.
The second half was cut short due to thunderstorms and heavy rain.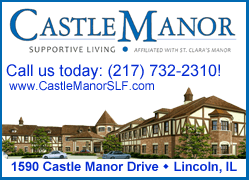 Lincoln College vs. Iowa Western
On its fifth game in eight days, a tired and beat-up Lincoln College men's soccer team lost 3-0 to a very good Iowa Western on Sunday.
"We came out very soft and slow," said Lincoln College head coach Ben Massena, "and they put two goals away in (the) first 20 minutes."
A third goal was in reach for Iowa Western when they were awarded a penalty kick, but Lincoln goalkeeper Dennis Sanchez (Albuquerque, N.M.) was up to the test and made a great extended diving save to keep the ball out of the net.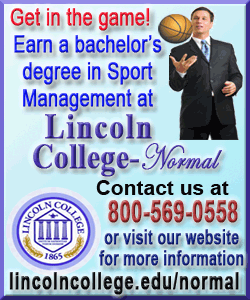 At halftime, Massena made a few changes and Lincoln played much better.
"We created some very good chances second half but were not able to score," the coach said.
Iowa Western would score their third goal in the 87th minute off a set piece that went over the keeper's head.
"We have had a long week of five tough games, and we have had several key injuries with guys who get a lot of playing time," Massena said. "We show a lot of promise so far, and as long as the guys continue to work hard and get better from every practice and game, we will be a good team come playoffs!"
[Text from file received from Jeff Nelson, Lincoln College sports information director]