It's one of the NFL's better rivalries, but the Giants have won most of the significant meetings in recent years. And no team has lost the prime-time kickoff to the season after winning the NFL title since the tradition was begun in 2004.
"Every game is a tough game," Giants coach Tom Coughlin said. "Seems to go pretty close to the wire. On the 17th week last year was a little bit of an exception, but every game is a battle. These two teams play each other hard and they're two talented teams that are very physical and that's the way these games always are."
As this one will be. Dallas retooled its defense, particularly the secondary, to deal with the strong passing game the Giants and Eagles present in the NFC East. The Giants (No. 3 in the AP Pro32) also had significant changes, especially on offense with rookie David Wilson now the primary backup to running back Ahmad Bradshaw, and big-play third receiver Mario Manningham gone.
One key player, Dallas tight end Jason Witten, is recovering from a lacerated spleen. The Cowboys (No. 15, AP Pro32) need him to have any chance.
GIANTS, 27-17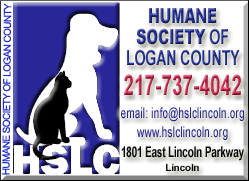 ___
No. 30 Miami (plus 10 1/2) at No. 6 Houston
BEST BET: Texans are aiming for Super Bowl. Dolphins are aiming to avoid cellar.
TEXANS, 27-6
___
No. 10 Atlanta (minus 2 1/2) at No. 17 Kansas City
UPSET SPECIAL: Chiefs are hurting, but relatively healthy compared to 2011 debacle.
CHIEFS, 17-14
___
No. 7 Pittsburgh (plus 1) at No. 11 Denver
Could be punishing return for Peyton Manning. He'll survive the pounding.
BRONCOS, 22-20
___
No. 27 Indianapolis (plus 9 1/2) at No. 12 Chicago
Rough debut for Andrew Luck. Better times ahead.
BEARS, 27-10
___
No. 24 Washington (plus 9 1/2) at No. 9 New Orleans
Rough debut for RG3. Actually he should do well, but Saints are ticked off bunch that will score plenty.
SAINTS, 33-23
___
No. 22 Seattle (minus 2 1/2) at No. 25 Arizona
Another rookie QB, Russell Wilson, will fare better than Luck and Griffin.
SEAHAWKS, 20-16
___
No. 4 San Francisco (plus 5 1/2) at No. 1 Green Bay
They easily could meet again at Lambeau in January.
PACKERS, 24-17
___
No. 8 Philadelphia (minus 8 1/2) at No. 32 Cleveland
Eagles can't afford another stumble out of the gate.
EAGLES 17-10
___