What do scary speeches and cavities have in common? Xerostomia
By Lee Gurga, DDS, Apple Dental Center

Send a link to a friend
[September 04, 2012] Xero what? Xerostomia is the condition of having a very dry mouth. It is a condition that affects up to one-third of the adult population but is also seen in children. Insufficient saliva can affect eating, swallowing and speaking. It also leads to a significant increase in your risk of dental decay and gum inflammation.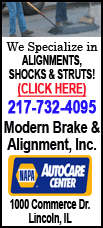 A healthy adult mouth secretes about two cups of saliva in a 24-hour period. Saliva performs a number of functions that enhance eating: It provides lubrication to aid in swallowing and enhances our sensation of taste, in addition to containing digestive enzymes. It protects the teeth from decay by providing a natural flushing action to remove food particles and bacteria from the surface of the teeth. It neutralizes the pH of the many acidic foods and beverages that damage the enamel in the teeth. Saliva also keeps the gums and tongue healthy by protecting against abrasion, irritation and germs.

Excessive mouth dryness is most often seen as a side effect of medications. Over 400 prescription drugs inhibit salivary flow, including many of the more commonly prescribed groups: antihistamines, antidepressants, antihypertensives, analgesics, decongestants and bronchodilators.

The volume of salivary flow is influenced by the nervous system. We've all experienced a suddenly dry mouth in the face of a very stressful situation.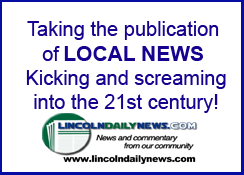 Many drugs interact with the central nervous system and similarly suppress salivary production. Xerostomia can also be triggered by psychological conditions, radiation therapy to the head and neck, or by chronic diseases such as diabetes and rheumatoid arthritis. Though we often have no choice about the medications we must take, there are strategies to minimize the consequences of a dry mouth.
Diet can play a key role in managing a dry mouth. Avoid sticky foods that adhere to the teeth. Limit intake of high sugar and acidic beverages such as sodas, caffeinated beverages and alcohol. Chewing gum and hard candy can stimulate salivary production, but be sure they are sugar-free. Those that contain xylitol and sorbitol can even inhibit tooth decay.
Drink plenty of water before and after eating to aid in digestion and flushing the teeth.
Brushing after meals will limit the risk of tooth decay and bad breath.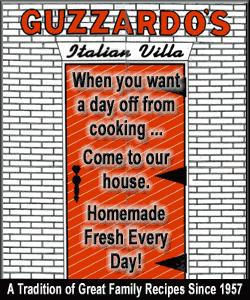 There are several over-the-counter mouth rinses designed especially for dry mouths, as well as saliva substitutes to aid in swallowing and digestion. Your dentist may recommend prescription fluoride varnish and toothpaste to minimize your risk of decay.
There are unfortunately not many effective strategies for reversing a diminished salivary flow, but these simple strategies should help to alleviate the discomfort and damage of xerostomia.
Frequent dental checkups are a wise precautionary measure for those with a dry mouth.
___
References: Dimensions of Dental Hygiene, January 2012, "Xerostomia from A to Z," pp. 22-28.
[By LEE GURGA, DDS, Apple Dental Center]
Website: www.appledental-lincoln.com
Lincoln Daily News disclaimer
Articles provided to Lincoln Daily News by Dr. Lee Gurga, Apple Dental Center, are for information and education purposes only. Articles are not intended to offer specific medical, dental or legal advice to anyone. No guarantees or warranties are made regarding any of the information contained in these articles. The information contained here should be used in consultation with a provider of your choice as needed, and no doctor-patient relationship has been established.