'If I Were Santa Claus' essay contest to complement historic Santa exhibit at presidential museum

Send a link to a friend
[September 04, 2012] SPRINGFIELD -- An essay contest for fifth grade through high school students will open Sept. 10 with the theme "If I Were Santa Claus," and the winners will be recognized during a historic Santa Claus exhibit later this year at the Abraham Lincoln Presidential Museum in Springfield. The deadline to submit entries is Nov. 2.
The essay contest is for fifth- through eighth-grade students in one category and ninth-grade through high school students in another category and will include cash prizes of $500, 250, 100, 50 and 25.

Entries of 200-250 words must be postmarked between Sept. 10 and Nov. 2. The entries may be handwritten or typed and must be submitted by U.S. mail to: Santa Claus Essay Contest, Abraham Lincoln Presidential Library, 112 N. Sixth St., Springfield, IL 62701. Entrants should include their grade level and contact information.

"The 'If I Were Santa Claus' essays should deal with themes of generosity, love, charity, peace or any of the positive attributes associated with Santa. Entrants should use their imaginations to write original, creative interpretations of the theme," said Abraham Lincoln Presidential Library and Museum Director Eileen Mackevich.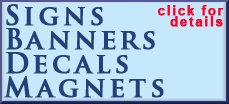 The essay contest winners will be announced the week of Thanksgiving and displayed in the presidential library, across the street from the historic Santa Claus exhibit in the presidential museum. The winning essays will also be transcribed and put on the presidential library and museum's social media sites. Specially chosen library and museum volunteers will judge the contest. The prizes are being provided by the Abraham Lincoln Presidential Library Foundation.
For more information about the essay contest, visit the presidential library and museum's Facebook page at www.facebook.com/lincoln.museum.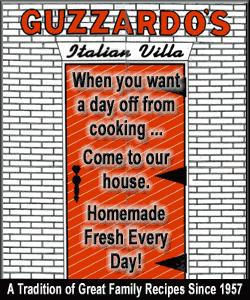 An exhibit in the "Ghosts of the Library" queue area of the presidential museum will consist of up to 30 historic Santa Claus figures from around the world from the 18th century to the American Depression era, including the famous Coca-Cola Santa Claus, upon which most modern depictions of St. Nick are based. It will open Nov. 3 and run through Jan. 4. The Santa figures of various sizes are being loaned from the collection of Joyce and Dr. John Shmale.
The Abraham Lincoln Presidential Library, the state's chief historical and genealogical research institution, is open free of charge on weekdays for research and seven days a week to view the popular Civil War exhibit "Boys in Blue." The presidential museum requires paid admission and features exhibits and shows that immerse visitors in Lincoln's life and times. The museum is open seven days a week. For more information, visit www.presidentlincoln.org.
[Text from Abraham Lincoln Presidential Library and Museum file received from the Illinois Historic Preservation Agency]