(Copy)

Emergency and fire related activities

Emergency Runs for July 2012 included the Lincoln Firefighters responding to 170 responses including 3 Structure Fires, 13 unauthorized burns, 5 motor vehicle accidents and 12 alarm activations.

Fire related runs: 52

EMS related runs: 112

Rescue related runs: 6

Non-Emergency activities

Fire Inspectors for the month of July have been conducting fire safety inspections and code enforcement. The following facilities were visited: Sysco, AAA Siding, Salvation Army, Little Lambs Daycare, Holiday Inn, Maple Ridge, Chelsea's Treasure, State Bank, Courthouse, Chads Blind, and NAPA. Knox Box ordinance request have been given to DD sewer, AAA Siding, NAPA and SYSCO. Inspectors worked with McDaniel's Fire System to correct sprinkler issues at Holiday Inn.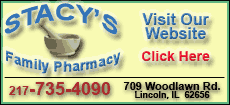 Fire Prevention activities included fire extinguisher training for employees at Logan Mason Rehab on South Postville, Chief Miller was dunked at the Family Fun Days at Scully Park and the firefighters soaked many kids at several city parks due to the pool closure. Many visitors from all over the country have visited the Lincoln Fire Station over the summer months.
Lieutenants have conducted plan reviews at the following facilities to ensure safe response when notified of an emergency. Logan County Fair Grounds for the County fair. Lincoln Public Library, The Awards Shop, FAST, R.P. Lumber, McDonalds and Faith Assembly of God Church.
Firefighter Training
Captains had conducted training for the firefighters on topics such as Cardiac Emergencies and protocols, Tech Rescue refresher, Hazardous Materials Awareness and anhydrous ammonia emergencies and Ameren was on site to review natural gas emergencies and procedures.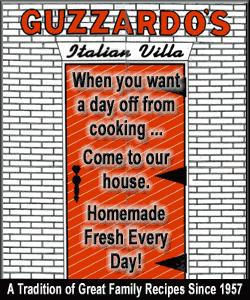 Maintenance of the station and apparatus
Station repairs: Due to the extreme heat our air conditioner unit for the Dorm has failed and is to be repaired in August. Service on all fire trucks were completed by FAST and oil changes and service on pick-up trucks and the SUV were done in house. Chief Miller and Captain Harding went to Florida to inspect the stock truck the City purchased last month.
Administrative -- Thank-you
Lincoln Fire Department members and management would again like to thank the many citizens that have recently sent thank you letters for emergency services.
Thanks to the staff at Frontier Insurance for donating $480 raised to help Lincoln Fire Department at their annual golf outing.
The Fourth of July neighborhood parade in Starkey Subdivision also raised $144 dollars to help our fire prevention fund.
[Text copied from report from Mark Miller, Lincoln fire chief]