Battle of Antietam program Sept. 13 at presidential museum

Send a link to a friend
[September 06, 2012] SPRINGFIELD -- "The Battle of Antietam," the fourth in a series of military history programs featuring the major battles of the Civil War, will be presented Sept. 13 at 7 p.m. in the Union Theater at the Abraham Lincoln Presidential Museum in Springfield. The program is part of Illinois' observance of the 150th anniversary of the Civil War.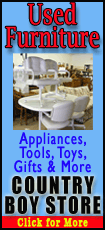 Dr. Mark DePue, ALPLM historian, will offer a PowerPoint presentation on the Battle of Antietam, with quotes from Civil War veterans, maps, photographs and illustrations. ALPLM historian Bryon Andreasen will close the presentation with a brief discussion on how the Union victory at Antietam convinced President Lincoln to go forward with announcing the Emancipation Proclamation. A question-and-answer session will follow the presentation.

The program is free and open to the public, but advance reservations are requested and can be made by calling 217-558-8934.

The museum's Illinois Gallery, featuring the temporary exhibit "To Kill and to Heal: Weapons and Medicine of the Civil War," will be open for public viewing that evening from 6 to 7.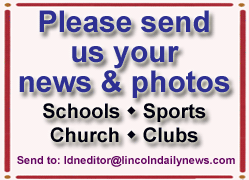 The Battle of Antietam marked one of the crucial turning points of the Civil War. On Sept. 17, 1862, two armies clashed on the banks of Antietam Creek near Sharpsburg, Md. The pompous yet charismatic Gen. George McClellan commanded the Union forces; the Confederates served under the highly venerated Gen. Robert E. Lee. McClellan was filled with confidence that day due to a stroke of luck -- one of his soldiers had discovered Lee's battle plans wrapped around a packet of cigars. The ensuing battle led to the bloodiest day in American military history. The casualty rate on both sides was staggering, but the tenuous Union victory soon allowed President Lincoln to issue the Emancipation Proclamation, changing the purpose of the war in profound ways.
Other Civil War Sesquicentennial military history programs are scheduled at the presidential museum through 2015. The battle of Fredericksburg will be covered later in 2012; Chancellorsville, Vicksburg, Gettysburg, Chickamauga and Chattanooga will be featured in 2013; programs on the Wilderness and Spotsylvania, Kennesaw Mountain and Atlanta, and the siege of Petersburg will occur in 2014; and the pursuit to Appomattox and Lee's surrender will wrap up the series in 2015.
Visit www.presidentlincoln.org for more information about the presidential library's "Boys in Blue" exhibit, the Civil War exhibit "To Kill and to Heal" at the presidential museum, and other events at the library and museum.
[Text from Abraham Lincoln Presidential Library and Museum file received from the Illinois Historic Preservation Agency]