Although farming continues to be one of the most dangerous occupations, Illinois recorded nearly a 50 percent reduction of farm-related deaths last year compared with the previous year. The 20 farm fatalities occurring between July 1, 2011, and June 30, 2012, were the fewest in the state of Illinois in more than 30 years. This year's National Farm Safety and Health Week marks the 69th consecutive signing of a farm safety proclamation by a U.S. president; the first was signed by President Franklin Roosevelt in 1944.
As a part of the upcoming Farm Safety Week, more than 100 Illinois farm families will be served complimentary "Meals in the Field" by Farm Credit Services of Illinois. More than hot lunches will be delivered to farmers during their busy harvest season; Farm Credit will also deliver a farm safety message to the host family, with special emphasis on safety reminders for farm children.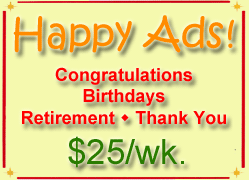 Farm Credit established the "Meals in the Field" program in 2000 to promote farm safety during the harvest season. All Farm Credit regional offices select at least one farm family to receive lunch on each weekday of Farm Safety Week. The Farm Credit staff serves the food wherever the farmers are working.
Each "Meals in the Field" family will also be provided a Farm First Aid Kit, produced by the National Education Center for Agricultural Safety, compliments of Farm Credit. The durable and weather-resistant kit is specifically designed for farm injuries and is equipped with items such as an isothermal blanket, ice packs, a finger splint and eye wash containers.
"Farm Credit salutes the hardworking farm families in Illinois," says Dave Owens, president and CEO of Farm Credit Services of Illinois. We want our meals to give farmers a compelling reason to climb off the combine or out of their grain truck to take a quick and refreshing break during the harvest work days. It pays in the long run to slow down enough to take breaks and drink plenty of water to help stay alert while operating farm machinery."
This year's Illinois harvest will not be as bountiful as recent years due to this summer's historic drought and record heat.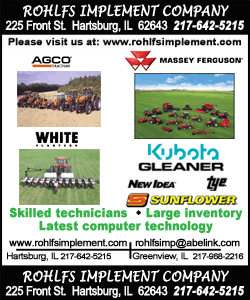 "Farm Credit is mindful of both the economic and emotional struggle farm families face with the harvest at hand," says Owens. "But even if the yields are disappointing, safety must still be a top priority for the entire family during harvest."
To ease the economic impact of the drought, Farm Credit recently announced relief assistance initiatives for stockholders, including provisions for an interest-free operating loan for up to $100,000 during the traditional harvest months of September, October and November. Additionally, Farm Credit is offering to restructure existing loans to defer current loan payments for farmers facing unexpected cash-flow shortages because of the drought.
All Illinois farm families who reside in the southern 60 counties are eligible for "Meals in the Field" by registering with a Farm Credit Services of Illinois office or online at http://fcsillinois.com/register. Winners are encouraged to invite family, neighbors and friends to participate in the meal.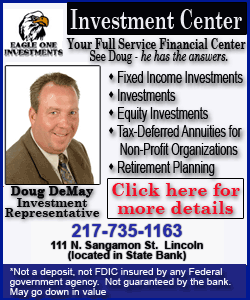 ___
Farm Credit Services of Illinois is a farmer-owned and directed agricultural lending cooperative that serves 8,500 farm families, agribusinesses and rural landowners in the southern 60 counties of Illinois with competitive and flexible financing and crop insurance expertise. The association manages a $3 billion loan portfolio and sells 1.8 million acres of crop insurance coverage. The mission of the U.S. Farm Credit System is to be a reliable provider of financial capital and financial services to agriculture and rural America.
[Text from news release from Farm Credit Services of Illinois]