John A. 'Black Jack' Logan program Tuesday at presidential library

Send a link to a friend
[September 07, 2012] SPRINGFIELD -- One of the most important characters of the 19th century who is one of the most forgotten in the 21st century will be the subject of a special program titled "Black Jack Logan" to be presented in the Abraham Lincoln Presidential Library Multi-Purpose Room at 5:30 p.m. Tuesday. The program is free and open to the public.
Who was John A. Logan? Was he Gen. Grant's favorite Civil War officer, or one of Illinois' most powerful senators, or the founder of Memorial Day as a national holiday, or Mark Twain's favorite public speaker... or all of the above? How did he go from a small-town lawyer to a vice presidential candidate? What transformed him from Abraham Lincoln's bitter rival to campaigning for Lincoln's re-election? And how did an avowed racist and author of Illinois' Black Codes become an advocate for African-American civil rights and education?

John A. Logan, portrayed by Brian "Fox" Ellis, will come to life in this one-hour presentation that will examine Logan's role in the Western Theater of the Civil War, his views on the necessity of the Emancipation Proclamation to win the war, and the re-election of President Abraham Lincoln. The performance will help attendees better understand why Frederick Douglass said that if a man like "Black Jack" Logan can have a change of heart, then there is hope for everyone. A question-and-answer session will follow the performance.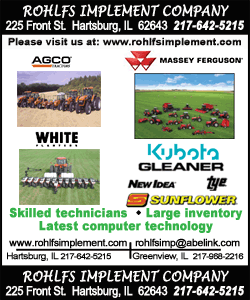 The program was commissioned by the Gen. John A. Logan Museum in Murphysboro, and museum director P. Michael Jones will be part of the conversation after the show.
For more information about the Abraham Lincoln Presidential Library and Museum, visit www.presidentlincoln.org.
[Text from Abraham Lincoln Presidential Library and Museum file received from the Illinois Historic Preservation Agency]