Drought fueling deer disease in Illinois, Midwest

Send a link to a friend
[September 08, 2012] CHAMPAIGN (AP) -- The drought that's dried out much of the Midwest is now fueling an outbreak of a disease often fatal to deer, the Illinois Department of Natural Resources said Thursday. The outbreak has been noted in Illinois, Indiana, Iowa and Missouri.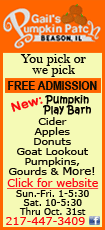 More than 700 deer are known to have been killed so far this summer in Illinois by epizootic hemorrhagic disease, or EHD, the Department of Natural Resources said. The incidents have occurred primarily in hard-hit southern and central parts of the state, as well as Cook County. Deer deaths also are being reported in those neighboring states, though numbers were not immediately available.

The viral disease is spread by biting gnats and leads to internal bleeding. It doesn't affect people, and domestic animals rarely develop serious illnesses when infected, DNR deer project manager Tom Micetich said.

EHD can affect deer populations in particular areas but seldom is wide-ranging, he said.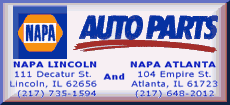 "This occurs because environmental and habitat conditions play an important role in producing just the right mix of virus, high gnat populations and susceptible deer," Micetich said. "Heavy losses may occur in a particular area, while adjacent properties may be virtually unaffected."
The hardest-hit Illinois counties this year are Macon in central Illinois, Calhoun in southwest Illinois and Cook. But cases have been reported in 51 counties.
Deer-hunting outfitter Keelan Holloway of New Haven -- near the Ohio River about 150 miles southeast of St. Louis -- said he's seen only a few deer that were likely EHD victims this year on properties where he takes hunters. That's far fewer than past dry years, he said.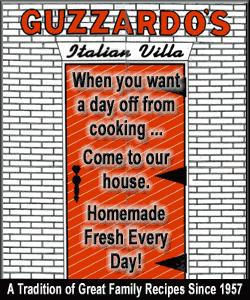 Earlier outbreaks, though, have cut populations on some sites where he usually takes hunters from Pennsylvania, New York, New Jersey and other states.
"Some properties we didn't hunt just because we didn't have enough deer in there to go in and mess with," Holloway said. "We've been kind of rebuilding our herd (from an earlier outbreak) the last two or three years."
The disease is more common in drought years because deer concentrate around limited water sources, Micetich said. Exposed mud flats are also ideal for large hatches of gnats.
EHD outbreaks typically end with the first frost that's cold enough to kill insects, he said.
[Associated Press; By DAVID MERCER]
Follow David Mercer on Twitter: http://twitter.com/DavidMercerAP.
Copyright 2012 The Associated Press. All rights reserved. This material may not be published, broadcast, rewritten or redistributed.