Friday's 24-21 loss to Springfield Southeast on a field goal in the final seconds was just the latest loss of such a variety.

And, just like the ones before it, it was met with frustration, sadness and anger.

The Railers had a chance for their second consecutive victory, but, on a night when moisture was in the air, it slipped through their fingertips.

On occasion, it was the ball that slipped away, quite literally.

Dropped passes, mishandled punts and botched snaps haunted the Railers at critical points during the loss.
"You can't make mistakes and win games in our conference like that," said Lincoln coach Andy McDonald. "We can't make that many. We had several missed opportunities. We had some dropped balls.
"You have to give Southeast credit. They came out here and played very hard. They played with a lot of emotion and a lot of confidence after their win last week. I give them a lot of credit."
The Railers opened the game with a 7-0 lead on a 30-yard touchdown run by Cody Heidbreder. But the Spartans equaled the score soon after, on a short touchdown run by quarterback Herman Senor. The scored remained tied at 7-7 going into halftime.
The Spartans got on the board first in the second half, but another touchdown run from Heidbreder again tied the game at 14-14.
After the Railer defense forced Southeast into a three-and-out, Lincoln took a 21-14 lead on a 70-yard touchdown run by quarterback Austin Krusz with just over eight minutes left in the fourth quarter.
Just when the game looked almost secured for Lincoln, though, it started to slip away.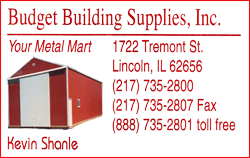 The Railers again forced the Spartans to punt, earning the ball back with a chance to run out the clock or open up a two-touchdown lead. Instead, the Lincoln offense sputtered, giving the ball back to the Spartans, who scored on another Senor touchdown run, knotting the score at 21.
On the ensuing possession, Lincoln's offense failed to convert a first down. Making matters worse, after a mishandled snap led to a blocked punt, Southeast recovered the ball deep in Railer territory.
After advancing the ball to the 15-yard line, Southeast called a timeout with just seconds remaining. Senor, who also served as the team's kicker, lined up behind the placeholder and booted a high, sailing kick that just cleared the lower right corner of the uprights, giving the Spartans a three-point lead with just 0.3 seconds remaining.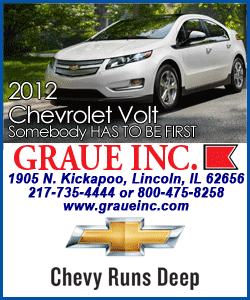 After the ball was kicked out of bounds, Lincoln was able to take the field for a last-gasp attempt. Krusz completed a pass to receiver Dane Eimer, who successfully completed a lateral to Heidbreder on a "hook and latter" play. But a Spartan defender was able to get a hand on Heidbreder's feet before he could threaten to score what would have been a miraculous touchdown.
With so many missed opportunities, it was a tough loss to swallow for McDonald and his team.
The difference in the game may have ultimately been special teams play, with the Railers' struggles at executing a punt and Southeast's game-winning field goal.
"It was extremely important. It's something we've spent more time on this year with our guys," said McDonald. "But tonight, it didn't help us overall."
McDonald was also frustrated by his team's inability to move the ball consistently on offense.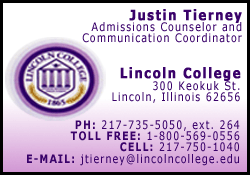 "It was just a matter of not stringing together drives," said McDonald. "They shut us down up the middle a lot better than I thought they would be able to. It was still tough to get around the outside with their speed. You have to give them credit for flying around to the ball.
"Early in the game, it felt like they were moving to our motion, which should have opened some things on the backside to our motion, but they were quick to squeeze down on that. They played a great defensive game and they won the battle of the trenches."
Heidbreder finished with 74 yards on 17 attempts for Lincoln, while Anthony Cannon finished with 49 yards on 14 attempts. Krusz finished with a net total of 68 yards rushing, with Conner Schmidt also adding 14 yards on seven attempts for Lincoln.
Krusz finished 4 for 10 for 59 yards. Cannon caught one pass for 27 yards, while Heidbreder made two catches for 20 yards.
The Railers will travel to Chatham-Glenwood for next week's contest.
[By JUSTIN TIERNEY]
Justin Tierney's Railer football reports