No one was hurt in the incident and a suspect is in custody.

Media reports emerged early Friday morning of a 14-year-old freshman taking a gun into a health class at the school. According to subsequent reports, the gunman took the class hostage briefly and at one point, fired shots into the ceiling of the classroom.

When the gunman wasn't paying attention to him, Derrick Schonauer -- a Lincoln native and a first-year teacher at Normal Community -- tackled the armed student and secured the weapon, with the help of a few other students. The student was subdued until police arrived.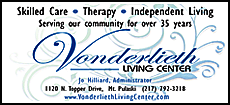 The school was quickly put on lockdown and evacuated.
Details of the incident are still emerging. The Normal Police Department states the investigation into the incident is ongoing.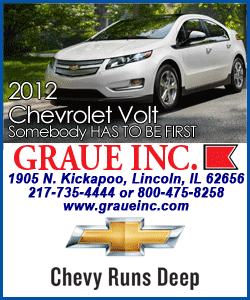 Schonauer, a 2006 Lincoln Community High School graduate, recently graduated from Illinois State University. An athlete in high school, Schonauer was a starter on the 2004-05 LCHS basketball team that advanced to the state tournament. Schonauer also played football for four years for the Railers.
Several friends and family members of Schonauer confirmed his involvement via social media websites such as Facebook and Twitter.
[By JUSTIN TIERNEY]