Redbirds get 1st FBS win since '91, upend Eastern Michigan 31-14

Send a link to a friend
[September 10, 2012] YPSILANTI, Mich. -- A stifling Illinois State (2-0) defense overwhelmed Eastern Michigan (1-1, 0-1 MAC), helping erase a four-point halftime deficit, as the No. 18 Redbirds rallied for a 31-14 victory in Ypsilanti, Mich., Saturday afternoon. The victory marked Illinois State's first victory against a Football Bowl Subdivision team since Sept. 14, 1991, against Akron.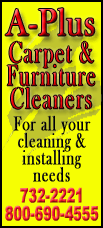 With Saturday's win, Illinois State improved to 2-0 for the first time since 1999 and has now won five consecutive games versus Eastern Michigan.

The stingy Redbird defense forced five turnovers and did not allow any second-half points, as ISU played penalty-free football en route to the victory. A pair of second-half scoring runs from Darrelynn Dunn, coupled with a 22-yard touchdown pass from Matt Brown to Donovan Harden, paced the Redbirds to 21 unanswered second-half points.

Offensively, Dunn amassed his second consecutive effort of 100-plus yards, finishing the day with 130 yards on 32 carries and two touchdowns. Brown went 14 for 22 for 155 yards with one touchdown and one interception. Tyrone Walker and Lechein Neblett each finished with four receptions to pace the receivers. Senior Ben Ericksen intercepted two passes and tipped one more to Mike Zimmer, while Shelby Harris totaled eight tackles and Nate Palmer registered 1.5 sacks.

Illinois State scored first on its second drive of the game, after a special teams penalty against the Eagles on an attempted Redbirds punt swung momentum to ISU. Three plays later, Jonathon Miller broke a 58-yard touchdown run down the right hash marks for his first career touchdown as a Redbird. He would finish the game with 84 yards on nine attempts.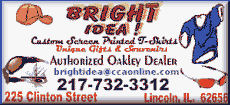 Later in the quarter, Illinois State forced its first of five turnovers on the day, as Ezra Thompson recovered Demarius Reed's bobbled catch on a punt return, giving the Redbirds the ball on the EMU 41. A 24-yard pass from Brown to Walker set up Nick Aussieker's 26-yard field goal, putting ISU in front 10-0 with 1:19 to go in the first quarter.
After an Evan Frierson sack gave Illinois State possession once again, head coach Brock Spack went for it on fourth-and-1 at the Eastern Michigan 14-yard line, but Miller was dropped for a 2-yard loss. The Eagles would then cover 84 yards on six plays, as quarterback Alex Gillett completed two long passes, including a 32-yard touchdown score to Garrett Hoskins to cut the lead to 10-7.
The Eagles added one more score following a Cameron Hunt fumble at the Redbirds' 24-yard line. Four different Eagles touched the ball, as the rush-only scoring drive ended on a 5-yard quarterback keeper from Gillett with 4:20 to go in the first half. It would cap the scoring in the first half and mark the final time during the game that EMU found the end zone.
Trailing 14-10 at the break, the Illinois State defense forced three consecutive three-and-outs to open the second half, and two long scoring drives gave the Redbirds the lead for good. Brown led a six-play, 67-yard touchdown drive with long completions to Neblett and Walker, before finding Harden in the right corner of the end zone for a 22-yard score to put the Redbirds ahead 17-14. On their next drive, ISU used seven plays and traveled 52 yards, before Dunn leapt into the end zone for a 4-yard scoring play, making it 24-14 in favor of ISU with 3:24 to go in the third quarter.
Eastern Michigan's best second-half scoring opportunity came after lineman Colin Weingrad intercepted Brown on an attempted screen pass deep in Illinois State territory. Unable to register a first down, Eastern Michigan attempted a 37-yard field goal that was diverted at the line of scrimmage. Illinois State then ate more than nine minutes off the play clock, before Brown was sacked on fourth-and-5 to give the ball back to EMU. Gillett's first play from scrimmage was tipped by Ericksen into Zimmer's arms for the interception, swinging the momentum once again.
The Redbirds would then orchestrate a 10-play, 30-yard scoring drive that covered 4:31. On his eighth carry of the drive, Dunn rushed 4 yards into the end zone for the final touchdown of the game. Gillett would throw one more interception to Ericksen, before Brown ran out the clock to secure the 31-14 victory.
The Redbirds return to Hancock Stadium Saturday, Sept. 15, for the Mid-America Classic versus in-state rival Eastern Illinois. Kickoff is slated for 1 p.m.
___
[Text from news release from GoRedbirds.com]