Cooper, Cherry and Stewart win titles at Mount Pulaski Fall Festival

Send a link to a friend
[September 10, 2012] MOUNT PULASKI -- Friday night's storms and rain did not interfere with Mount Pulaski Fall Festival contests. The Mount Pulaski Little Farmer, Little Miss and Junior Miss pageant was moved inside the Life Center and continued without another hitch.
In front of a crowd of more than 150, 19 boys and girls competed for the three titles.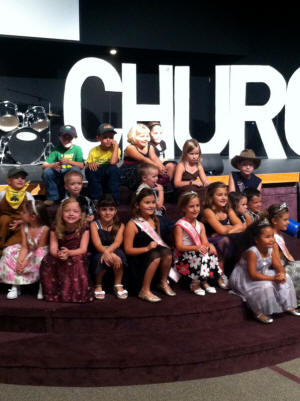 Little Farmer contestants:
Alec Martin

James Fuhrer

Asher Erickson

Nolan Deibert

Clay Leonard

Kenneth Cooper

Zeke Wakeman

Dean Mileham
Little Miss contestants:
Chasey Stewart

Ellee Fuhrer

Rhiah Solomon

Alyson Murphy

Jayden Cherry

Madison Manus
Junior Miss contestants:
Mikayla Harris

Keyleigh Stewart

Bethany Reynolds

Makenna Wilham

Josie Wakeman
Contestants were judged in three categories: personality, appearance and presentation.
Emcee Renee Marten introduced the contestants and asked each one three questions: What is your favorite food? What do you do in your free time? What do you want to be when you grow up?
Winners were Kenneth Cooper, Jayden Cherry and Keyleigh Stewart.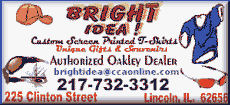 Little Farmer: Kenneth Cooper
Favorite food -- taco burger

Free time activity -- play games and kickball

What do you want to be? A farmer that drives trucks and combines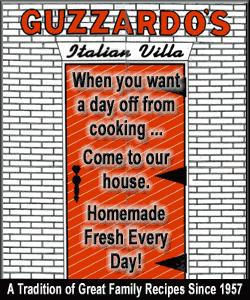 Little Miss: Jayden Cherry
Favorite food -- pepperoni pizza

Free time activity -- swimming

What do you want to be? Nurse
Junior Miss: Keyleigh Stewart
Favorite food -- tacos with taco sauce

Free time activity -- volleyball

What do you want to be? Hairstylist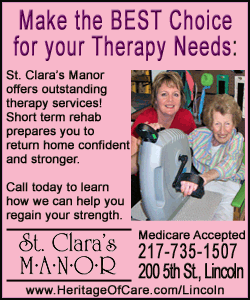 The 2011 Little Miss, Peyton Weiss, was on hand to encourage and crown the 2012 winners. She was sad that her reign was over but excited that she got to help with the pageant.
Little Farmer Kenneth Cooper was ready to enjoy a corn dog after his win. Junior Miss Keyleigh Stewart and Little Miss Jayden Cherry were most excited to wear their crowns for the whole weekend, maybe even to school on Monday.
The events were sponsored by Vonderlieth Living Center, Lake Fork Fertilizer Service and ABC & G Real Estate.
[By HANNAH MICHALSEN]