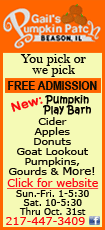 Today's highlight in history:
On Sept. 11, 2001, nearly 3,000 people were killed on America's worst day of terrorism as 19 al-Qaida terrorists hijacked four passenger jetliners. Two planes smashed into New York's World Trade Center, causing the twin towers to fall; one plowed into the Pentagon; and the fourth was crashed into a field in western Pennsylvania.
On this date:
In 1777, during the American Revolution, forces under Gen. George Washington were defeated by the British in the Battle of Brandywine.
In 1814, an American fleet scored a decisive victory over the British in the Battle of Lake Champlain in the War of 1812.
In 1857, the Mountain Meadows Massacre took place in present-day southern Utah as a 120-member Arkansas immigrant party was slaughtered by Mormon militiamen aided by Paiute Indians.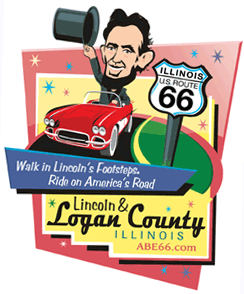 In 1862, short-story writer William Sydney Porter, better known as "O. Henry," was born in Greensboro, N.C.
In 1922, the British Mandate for Palestine went into effect.
In 1936, Boulder Dam (now Hoover Dam) began operation as President Franklin D. Roosevelt pressed a key in Washington to signal the startup of the dam's first hydroelectric generator.
In 1941, groundbreaking took place for the Pentagon, now headquarters of the U.S. Department of Defense. In a speech that drew accusations of anti-Semitism, Charles A. Lindbergh told an America First rally in Des Moines, Iowa, "the British, the Jewish and the Roosevelt administration" were pushing the United States toward war.
In 1954, the Miss America pageant made its network TV debut on ABC; Miss California, Lee Meriwether, was crowned the winner.
In 1962, The Beatles completed their first single for EMI, "Love Me Do" and "P.S. I Love You," at EMI studios in London.
In 1971, former Soviet leader Nikita Khrushchev died at age 77.
In 1972, the troubled Munich Summer Olympics ended. Northern California's Bay Area Rapid Transit system began operations.
In 1987, the movie thriller "Fatal Attraction," starring Michael Douglas and Glenn Close, premiered.
Ten years ago: With words of comfort and resolve, President George W. Bush joined the nation in remembering "how it began and who fell first" in the terrorist attacks of one year earlier. Defiant Palestinian legislators forced the resignation of Yasser Arafat's 21-member Cabinet. Death claimed actress Kim Hunter at age 79 and football Hall of Famer Johnny Unitas at age 69.