Scherrie V. Giamanco, state executive director for the USDA Farm Service Agency in Illinois, stated: "This flexibility for ranchers marks the latest action by the U.S. Department of Agriculture to provide assistance to producers impacted by the drought, which has included opening CRP to emergency haying and grazing, lowering the interest rate for emergency loans, and working with crop insurance companies to provide flexibility to farmers.

"To assist producers, USDA is permitting farmers and ranchers in drought-stricken states that have been approved for emergency grazing to extend grazing on CRP land through Nov. 30, 2012, without incurring an additional CRP rental payment reduction," Giamanco said.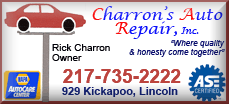 The period normally allowed for emergency grazing lasts through Sept. 30. The extension applies to general CRP practices, and producers must submit a request to their local Farm Service Agency county office, indicating the acreage to be grazed.
USDA's continuing efforts to add feed to the marketplace benefit all livestock producers, including dairy, during this drought.
The extension does not apply to emergency haying of CRP. The extension of emergency grazing on CRP acres does not apply to these practices: CP8A -- Grass Waterway-Non-easement; CP23 -- Wetland Restoration; CP23A -- Wetland Restoration-Non-Floodplain; CP27 -- Farmable Wetlands Pilot Wetland; CP28 -- Farmable Wetlands Pilot Buffer; CP37 -- Duck Nesting Habitat; and CP41 -- FWP Flooded Prairie Wetlands.
The U.S. Drought Monitor indicates that 63 percent of the nation's hay acreage is in an area experiencing drought, while approximately 72 percent of the nation's cattle acreage is in an area experiencing drought. Approximately 86 percent of the U.S. corn is within an area experiencing drought, down from a peak of 89 percent on July 24, and 83 percent of the U.S. soybeans are in a drought area, down from a high of 88 percent on July 24. During the week ending Aug. 26, USDA's National Agricultural Statistics Service reported that 52 percent of U.S. corn and 38 percent of the soybeans were rated in very poor to poor condition, while rangeland and pastures rated very poor to poor remained at 59 percent for the fourth consecutive week.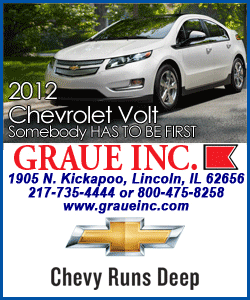 Visit www.usda.gov/drought for the latest information regarding USDA's drought response and assistance.
"The Obama administration, with Agriculture Secretary Vilsack's leadership, has worked tirelessly to strengthen rural America, maintain a strong farm safety net, and create opportunities for America's farmers and ranchers," said Giamanco.
U.S. agriculture has been experiencing one of its most productive periods in American history, thanks to the productivity, resiliency and resourcefulness of producers. A strong farm safety net is important to sustain the success of American agriculture. USDA's crop insurance program currently insures 264 million acres, 1.14 million policies and $110 billion worth of liability on about 500,000 farms.
In response to tighter financial markets, USDA has expanded the availability of farm credit, helping struggling farmers refinance loans. Since 2009, USDA has provided more than 128,000 loans totaling more than $18 billion to family farmers. Over 50 percent of the loans went to beginning and socially disadvantaged farmers and ranchers.
[Text from file received from Illinois Farm Service Agency]