Gov. Quinn's Mortgage Relief Project to visit Champaign
Illinois Foreclosure Prevention Network event pools state resources to help homeowners

Send a link to a friend
[September 11, 2012] SPRINGFIELD -- Gov. Quinn's Mortgage Relief Project -- a key component of the new Illinois Foreclosure Prevention Network -- has an event scheduled at Parkland College on Saturday to help struggling east-central Illinois homeowners take advantage of programs that can help them save their homes from foreclosure.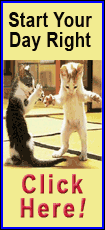 Free workshops will offer helpful advice about mortgage refinancing, foreclosure prevention, legal rights, credit counseling and avoiding scam artists.

The Mortgage Relief Project offers property owners free on-site assistance to rework their mortgages and prevent foreclosure. Homeowners who have recently fallen behind on their mortgage payments can obtain a 90-day grace period by entering housing counseling, according to the Homeowner Protection Act, a law enacted three years ago under Quinn. The act requires that all lenders and loan servicers notify homeowners who are at least 30 days late on their mortgage payments that they have 30 days to seek housing counseling to get their loan back on track. If a homeowner enters housing counseling, they get an additional 30-day grace period on foreclosure in order to work out a payment plan or refinance option.

Coordinated by the Illinois Housing Development Authority, the Illinois Foreclosure Prevention Network connects homeowners with all available assistance, resources and knowledge to help them keep their homes. IHDA is partnering with the Illinois Department of Financial and Professional Regulation and Illinois Department of Employment Security to establish this free, one-stop resource of state agencies and nonprofit organizations to help Illinois residents access resources so that they can remain in their homes.

The event in Champaign is being co-hosted by state Sen. Michael Frerichs, D-Champaign, and state Rep. Naomi Jakobsson, D-Urbana. It will be the 34th stop in a statewide tour that began in the summer of 2009.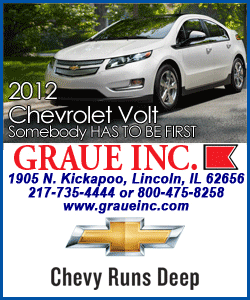 The free workshops on Saturday will be from 9 a.m. to 1 p.m. (registration closes at noon) in Lecture Hall L111 at Parkland Community College, 2400 W. Bradley Ave. in Champaign.
Homeowners can also obtain private, one-on-one housing counseling with HUD-certified counselors and are encouraged to bring their latest mortgage documents (bills, statements, notices, etc.), two most recent pay stubs, and their state ID or driver's license.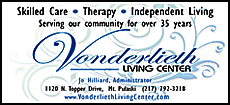 For more information or to receive immediate assistance in advance of the event, call the toll-free consumer hotline at 800-532-8785 or visit www.idfpr.com or www.ihda.org. A list of HUD-approved housing counseling agencies in Illinois is available at www.hud.gov.
[Text from file received from the Illinois Office of Communication and Information]