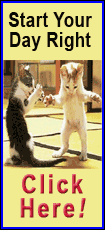 Lincoln was led by Jaden Leadley, who had all three touchdowns for Lincoln and 120 yards rushing. In addition, Mason Farris had 30 yards rushing, Gavin Gibbons 20 yards, and Conner Boyd had two carries for 10 yards.

Lincoln was led on defense once again by Tony "the Tiger" Gandolphi with nine tackles and two sacks. Andrew Cline added six tackles and one sack, and Leadley had four tackles. Kylen Baker, Bryton Fuchs, Chase McCormick, Everett Maaks and Farris each had two tackles. Gibbons, Ryan O'Donoghue, Ashton Koontz, Boyd and Jude Bennett all had a tackle.

The win brought the Lincoln White to a record of 3-0 on the season, with Athens up next on Saturday at 10 a.m. at Eaton Fields.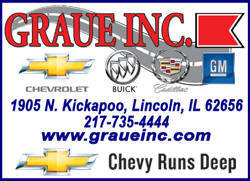 Lincoln's second- through eighth-grade teams all played games at the new Sacred Heart-Griffin multimillion-dollar turf stadium this year.
"What an experience it was for the kids and coaches," said coach Steve Farris. "We would like to say 'thank you' to SHG and their staff for allowing us to play there."
Lincoln has enjoyed great success playing at SHG this year, winning five out of the seven games played there, including a sweep in the second through fourth grade against the Springfield Boomers for the first time ever in Lincoln Youth Football history.
Scores:
Lincoln 2-3 White 18, Springfield 13

Lincoln 2-3 Green 13, Springfield 0

Lincoln fourth grade 27, Springfield 7

Lincoln fifth grade 14, Springfield 12

Lincoln sixth grade 0, Springfield 24

Lincoln seventh grade 6, Springfield 38

Lincoln eighth grade 24, Springfield 8
"All the coaches are very proud of the effort and hard work these young men have shown," Farris added.
[Text from file received from Steve Farris]