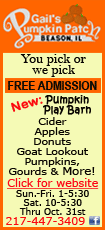 They were honored to learn that the Memorial Day balloon launch hosted by the Lincoln post and its auxiliary received special mention at the convention.

Also receiving an award at this year's convention was Mount Pulaski Post 447.

Below is a news release from the national convention of the American Legion Auxiliary:

___

The national American Legion Auxiliary had its 2012 convention Aug. 24-30 in Indianapolis, Ind.

The Department of Illinois was well represented with 30 delegates, seven alternates and 69 guests in attendance.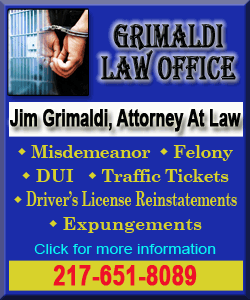 At the Illinois caucus on Aug. 25, awards were announced. The Department of Illinois, units and members were well recognized with the following awards:
The 17th District's Unit 447, Mount Pulaski, received one of the Veterans Affairs & Rehabilitation awards for remodeling a home for a homeless veteran and her family.
The American Legion Auxiliary, Department of Illinois, was also recognized in the National Convention Guide & Annual Report for the following:
The 17th District's Unit 263, Lincoln, for serving veterans with a balloon launch on Memorial Day. Over 1,300 balloons were released, each containing a piece of paper with a name of a veteran or a service member

Unit 199, Edwardsville, for Operation Warm Troops to help our nation's wounded soldiers. Unit 199 has donated money, over 700 blankets, 1,000 pairs of socks and 200 stocking caps -- all for wounded soldiers.

The Department of Illinois purchased a golf cart for Hines VA Hospital and Fisher House and also registered veterans for a Wounded Warrior event. One unit was mentored by the national youth program. Juniors assembled and distributed pocket flags to troops being deployed.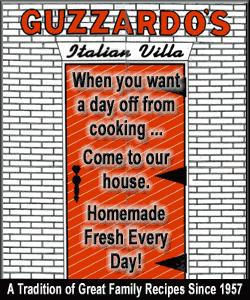 Child Welfare Foundation -- ThinkFirst Foundation, Naperville, was awarded $25,715 for their project "ThinkFirst Campaign to Prevent Childhood Injuries."

The Department of Illinois encouraged everyone to "purple-up" on Friday the 13th to show support and appreciation to military children. The children received a pillowcase with picture of either their mother or father who entered the military and also received a bear dressed with a vest and a note pocket. This helps the children while the parent or parents are away from home.

There were 3,597 Illinois students who took part in "Veterans in the Classrooms" during the school year.

Illinois participated in patriotic ceremonies with veterans involved. Ceremonies included Poppy Day memorial services, flag disposals, flag folding, POW-MIA table ceremonies, Blue Star Banner and citation presentations, and flag etiquette.

Illinois donated over $10,000 for veterans and children who needed help.

Diana Umdenstock, Department of Illinois, was recognized for her "Hats Off to Our Veterans" report, and Sharon Conaster, Department of Illinois, was the national constitution and bylaws chairwoman.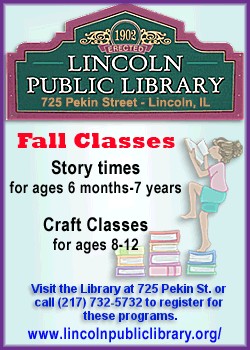 Illinois public relations received recognition during the convention. Cullom had the best website. The honor goes to Judy Ehlers, webmaster and member of Cullom Unit 122, for keeping the Web page up-to-date.
Illinois also was recognized for having won the Miss Poppy contest and also for having chartered the State Police Post 1922, Auxiliary and Sons of the American Legion.
[Text from file received]