Lifeline Awareness Week

Send a link to a friend
[September 12, 2012] SPRINGFIELD -- Gov. Quinn proclaimed Sept. 10-14 as Illinois Lifeline Awareness Week, and the Universal Telephone Assistance Corp., which administers Lifeline in Illinois, is taking the opportunity to make consumers aware of some of the changes to the program.
Lifeline is a federal program that improves the lives of Illinois' low-income residents by providing eligible households with a discount on their monthly phone bill. This year, the Federal Communications Commission made changes to modernize and streamline the Lifeline program. As part of this process, all Lifeline participants will now need to recertify their eligibility each year to continue receiving Lifeline support. The eligibility guidelines have not been changed, and current participants will remain eligible for assistance toward the cost of one phone per household.
Current participants will receive a notice from their telephone provider about the need to recertify. To ensure service is not interrupted, consumers must fill out and return the forms to their telephone company, along with documents verifying their eligibility.
Consumers with questions regarding the recertification process should contact their telephone service provider. A list of contact information for local phone companies is available on the UTAC website at www.linkupillinois.org.
"With the changes enacted by the FCC earlier this year, many Illinois residents are receiving notices to recertify," explained Allen Cherry, president of the Universal Telephone Assistance Corp. "We want to make sure all eligible Lifeline consumers are aware of these changes and how to ensure their service remains uninterrupted."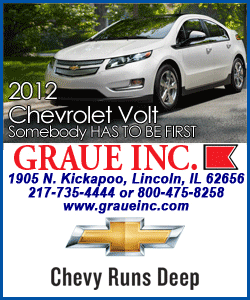 Individuals or families are eligible to receive Lifeline assistance if they meet income guidelines or participate in one of the following programs: Medicaid; Supplemental Nutrition Assistance Program, known as SNAP; Low Income Home Energy Assistance Program, known as LIHEAP; Temporary Assistance for Needy Families, known as TANF; Supplemental Security Income, known as SSI; the free national school lunch program; or federal public housing. For more information or to see if you qualify, visit www.lifelinesupport.org or UTAC's website at www.linkupillinois.org.
In Illinois, the telephone assistance program is supported through voluntary contributions. If you are able to contribute, please go to www.linkupillinois.org to make a one-time contribution, or contact your local telephone service provider.
[Text from news release from the Lifeline program administered by the Universal Telephone Assistance Corp.]