A hummingbird, a horse, a horrible accident and a house. They have more in common than the letter 'h'. Allow me to explain.

Hummingbirds are a marvel of divine engineering. Even with all our technological wizardry we marvel at their ability to fly backward, forward, side-to-side and hovering in place. Some say they shouldn't be able to, but I guess the hummingbirds don't know that.

Several generations ago a horse named Seabiscuit captured the hearts of the American public. As portrayed in a recent movie, Seabiscuit's owner challenges a champion race horse to a match with the words, "I don't know what they're afraid of. My horse is too small, my jockey is too big, my trainer is too old, and I guess I'm just too dumb to know the difference." The race was run – and won – by the little horse that could.

Over a decade ago a son of a fellow pastor fell off a grain elevator. The fall was over 80 feet. He shouldn't have survived, but only suffered relatively minor injures. What should have been a horrible accident turned out to be little more than a minor incident.

Get what they have in common? They are all impossibilities. They shouldn't work. They shouldn't be true. They shouldn't have happened. They shouldn't exist. But they do.

Then there was a house. More specifically there was an upper room in a house. In that upper room was a raggedy group of women and men. Jesus was all they had in common. At the time of God's choosing He filled them so full of Himself that they spilled out into the streets and shared what God was busy doing in the world. The Church was born!

That was a long time ago. Almost 2000 trips around the sun later the Church is still alive. But think about everything they had stacked against them and you might start to wonder why. Their leader died a death befitting a notorious criminal. They claimed He arose from the dead, but He was nowhere to be found. By and large this group numbering around 120 were uneducated misfits – former tax collectors, prostitutes, and fishermen, patriots, religious experts, doubters, and, well, you get my drift. They had no political war chests to start a public relations campaign and no genius capable of creating positive spin for their cause.

They, and those who believed their message and joined their ranks, were oppressed by a powerful religious establishment (Judaism) that considered them a threat. Later they would be persecuted by an even more powerful governmental regime (Rome) that made sport of them in the arena and used them as human torches so their parties could go late into the night. This thing, the Church, has faced constant opposition through the centuries from men who have vowed to stomp it out. They are now dead. The Church is still alive. Many times the Church has suffered from a loss of focus and done shameful things in the name of Her Lord, but the Church still stands. We have fought amongst ourselves over doctrine and dogma and divided ourselves over the differences, but the Church still remains.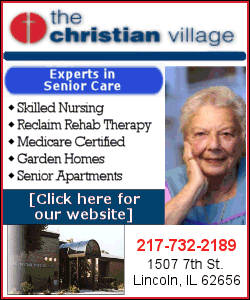 Even down to today, with the decline of civil discourse and God-honoring morality, the Church survives the assaults of atheists and anti-theists who say that her best years are behind her: "The Church has had her day. Bury her and be done with it. We don't need her anyway." Some have even decided that they can have Jesus without the Church. Of course, that's not exactly Biblical, especially since every letter in the New Testament demonstrates how faith in Christ happens in community with people who share that faith.

Humanly speaking, the Church is an impossibility. It shouldn't exist. It should have died out a long time ago. What in the world could possibly have kept it alive in the face of these insurmountable odds?

Just a promise: Jesus said, "I will build my Church."

For all our faults, and they are many, we know that there is still hope for the Church because the One who loved the Church and gave up His life for the Church hasn't given up on her.

And according to His promise, He never will.
[Greg Wooten, Lincoln Church of the Nazarene]