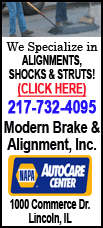 The Dow Jones industrial average hit its highest close since of December 2007, the start of the Great Recession. The Russell 2000 index of smaller companies briefly traded above its all-time closing high.
Markets rallied around the world in places where traders were getting their first chance to react to the Fed announcement: Stocks climbed more than 2 percent in India and France and almost 2 percent in Japan and Germany.
Apple, the most valuable company in American history, blew through its own all-time high and neared $700 per share as it started taking orders for the iPhone 5.
The gains came on top of a 206-point climb for the Dow on Thursday, when the Fed laid out additional plans to try to energize the economy, including buying $40 billion a month in mortgage bonds for as long as necessary.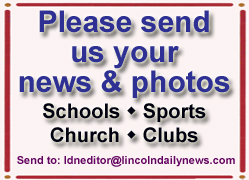 But a day later, even with the market rising, plenty of investors were unconvinced. They bought stock, but they also worried that the Fed can't do much to fix the economy and predicted that the stock market gains would be short-lived.
Tyler Vernon, chief investment officer of Biltmore Capital in Princeton, N.J., wanted to capitalize on the market euphoria while he could. That the Fed is still taking such aggressive steps to boost the economy, four years after the financial crisis, doesn't give him much comfort.
The Fed, Vernon said, is "like the morphine being pumped into the patient. It keeps the patient walking and talking."
The Dow rose as much as 113 points Friday before pulling back. It ended up 53.51 points to 13,593.37. It is a 4 percent rally away from its all-time high of 14,164, reached Oct. 9, 2007.
The Standard & Poor's 500 rose 5.78 to 1,465.77, almost exactly 1,000 points below its all-time high. The Nasdaq composite index, which has been trading at the highest levels since 2000, climbed 28.12 to 3,183.95.
The Russell, which tracks 2,000 stocks with market values below $5 billion, closed at 854.70, a hair under its all-time high of 865.29 on April 29, 2011. Because the index contains small companies, it is seen as a gauge of investors' risk tolerance.
In the steps it laid out Thursday, the Fed extended its pledge of super-low short-term interest rates into 2015, from its previous target of 2014. Its plan to buy mortgage bonds is part of a strategy known as quantitative easing, designed to get people and businesses to borrow and spend, and to raise stock prices.
To be sure, investors can find other reasons to buy besides the Fed action. Corporate profits are high, and stocks are not expensive by historical standards when compared to earnings.