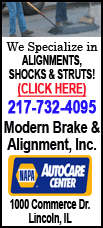 The Federal Reserve this week took steps to boost economic growth. But those stimulus measures are also pushing oil prices up. If gas prices follow, consumers will have less money to spend elsewhere.
The impact of the Fed's actions "is likely to weigh on the value of the U.S. dollar and lift commodity prices," said Joseph Carson, U.S. economist at AllianceBernstein. "We would not be surprised if (it) fueled more inflation in coming months, squeezing the real income of U.S. workers."
Americans are already feeling pinched by high unemployment, slow wage growth and higher gas prices.
Consumers increased their spending at retail businesses by 0.9 percent in August, the Commerce Department reported Friday. But that was largely because they paid more for gas. Excluding the impact of gas prices and a sizeable increase in auto sales, retail sales rose just 0.1 percent.
Perhaps more telling is where Americans spent less. Consumers cut back on clothing, electronics and at general merchandise outlets -- discretionary purchases that typically signal confidence in the economy.
Gas prices have risen more than 50 cents per gallon in the past two months. The national average was $3.87 a gallon on Friday. Most of the increase took place in August, which drove the biggest one-month increase in overall consumer prices in three years, the Labor Department said Friday in a separate report.
"Consumers were not willing to spend much at the mall since they are feeling the pump price pinch," said Chris Christopher, an economist at IHS Global Insight.
Weaker retail sales will likely weigh on growth in the July-September quarter. Economists at Bank of America Merrill Lynch slashed their third-quarter growth forecast to an annual rate of only 1.1 percent, down from 1.5 percent. That's not nearly fast enough to spur more hiring, which has languished since February.
The Fed is hoping to kick-start growth with a series of bold steps announced Thursday that could make borrowing cheaper for years.
It plans to spend $40 billion a month to buy mortgage bonds to make home buying more affordable. It also pledged to keep short-term interest rates near zero through at least mid-2015.
And Fed Chairman Ben Bernanke said the Fed will continue its efforts -- and intensify them if necessary -- until the job market improves "substantially."
The announcement ignited a two-day stock market rally that sent the Dow Jones industrial average to its highest level since December 2007, the first month of the Great Recession.
But the Fed's actions also helped move oil prices briefly above $100 a barrel Friday for the first time since May. They fell back slightly, but were still up 74 cents to $99.04 a barrel in mid-afternoon trading.