The Commerce Department said Friday that business inventories grew 0.8 percent in July, up from June's 0.1 percent gain. Sales jumped 0.9 percent, the most this year, after a steep fall in June.
The biggest growth in stockpiles was among retailers and auto dealers. Stockpiles at manufacturers and wholesalers rose more slowly.
Companies typically boost their stockpiles when they anticipate sales will rise in coming months. Faster restocking helps drive economic growth. When businesses order more goods, it typically leads to more factory production.
Total business stockpiles rose to $1.59 trillion. That's nearly 21 percent higher than the low reached in September 2009 when businesses were slashing inventories in response to the recession.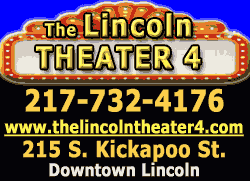 A separate report Friday showed that sales of cars and pickup trucks rose sharply in August, while broader retail sales were weak. If sales remain slow, that could force many companies to cut back their stockpiles, slowing the economy.
The economy grew at a 1.7 percent annual pace in the April-June quarter. That's down from 2 percent in the January-March quarter and 4.1 percent in the final three months of last year. Many economists forecast that growth will be about 2 percent for the rest of this year.
That's not fast enough to spur more hiring. Employers added only 96,000 jobs in August, below the 141,000 added in July and far below the average gains of 226,000 a month in the first quarter.