The Cabinet's decision came as a major surprise and immediately sparked new optimism that a government plagued by scandal was finally breaking out of the political paralysis that had stifled reforms for months.
The Cabinet decided to allow foreign firms to own a majority stake in multi-brand retailers here for the first time. However, individual states would have the right to decide whether to allow the retailers to operate from their territory, according to government officials.
U.S.-based Wal-Mart, British-based Tesco PLC, French-based retailer Carrefour and others have been interested in entering India, a country of 1.2 billion people where retail is the second-biggest industry behind agriculture.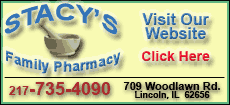 The government had agreed on the same proposal last year but then withdrew that decision because of protests from coalition partners, a capitulation that badly damaged its credibility with international investors.
Since then, economic growth has fallen, with business leaders and analysts blaming the government's inability to make needed reforms.
The Cabinet also agreed to allow foreign investment in airlines and to sell stakes in state-owned companies. On Thursday, the government decided to reduce fuel subsidies and allow the price of diesel to rise, a move hailed by the business community but criticized by political allies and opponents.