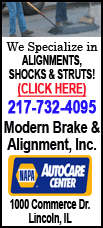 Industrial production dropped 1.2 percent last month compared to July, the Federal Reserve said Friday. It was the biggest setback since a 1.7 percent decline in March 2009 when the country was in recession.
Manufacturing output, the most important component of industrial production, fell 0.7 percent, led by a 4 percent drop in output at auto plants.
Manufacturing helped lift the country out of the Great Recession, but it slowed in the spring as consumers cut back on spending, businesses invested less in machinery and demand for U.S. exports was hurt by a global weakness.
U.S. factory activity shrank for a third straight month in August, according to the Institute for Supply Management's closely watched survey of manufacturing conditions.
Paul Ashworth, chief U.S. economist at Capital Economics, said that he was concerned that the 0.7 percent drop in manufacturing output was "the start of a much weaker trend, as the global economic slowdown begins to have a more marked impact." He predicted further declines in industrial output in coming months.
In August, employers added just 96,000 jobs. That's down from 141,000 in July and far below the average 226,000 a month created in the January-March quarter.
Growth slowed in the April-June quarter to an annual rate of just 1.7 percent, down from 2 percent in the January- March quarter and 4.1 percent in the final three months of last year.