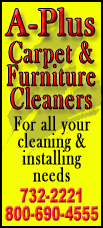 The figure is up 9.2 percent year-on-year and is the highest ratio in at least 22 years. The total debt ascended to euro804 billion ($1.0 trillion), up euro99 billion year-on-year, Spain's central bank said in a statement Friday.
Central government spending increased by 4.4 percent to euro617 billion, representing 58.3 percent of GDP.
Regional government spending grew by 2.8 percent to euro151 billion, equivalent to 14.2 percent of GDP, also the highest level in at least 22 years.
The most indebted region in the second quarter was Catalonia with euro44 billion followed by Valencia.