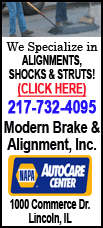 The entertainer entered the Solomon R. Guggenheim Museum on New York's Upper East Side on Thursday night on top of a convertible. She posed for pictures and interacted with some fans.
Inside, she laid in the bottle in a sparkly top, black skirt and red wig. Then she took off some clothing and a wig -- now appearing in lingerie, including a thong -- and began receiving a tattoo of the back of her neck (she shaved the bottom half of the back of her head this week).
Gaga applied makeup and played on an iPad inside the bottle, where she was joined by four others. Edith Piaf played in background, as did David Bowie's "Fame" and various songs that featured Kanye West. She got her tattoo -- and danced in her seat -- as West's latest hit "Mercy" blasted in the background.
The masquerade black tie event featured a few hundred people, mostly dressed with eye masks and headgear. Celebrity attendees included Yoko Ono, Marc Jacobs, Paris Hilton, Michael Strahan, Jason Wu and Lindsay Lohan, who arrived late for the event.
Gaga also debuted a short film called "Lady Gaga Film" for the fragrance in collaboration with director Steven Klein.